Home

>

What Women (and Men) Want - Free Talk
What Women (and Men) Want - Free Talk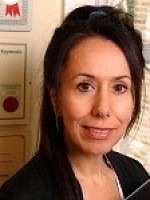 Phone:
0208 894 9455 / 07958 341 475
Location:
The Greyhound
Kew Green
Kew
Richmond
Surrey
TW9 3AP
Email organiser
We all know that men and women are 'wired' differently, but did you know that it's not just the neural networks at play it's also our hormones (both men and women's) that play a huge part in both sexes not understanding each other, sometimes to the point of having to end a relationshp because don't know how each other 'work'!

Denise's experience in couples therapy and communication can give you a big insight on how to have more harmonious relationships and feel so much better, understood, valued and happier!

Whether you are in a relationship or not, this talk will help you understand the opposite sex in any context and therefore understand and communicate better with each other.

You'll will discover
How to 'speak' each other's language
Avoid the 'usual'arguments
Feel genuinely closer to your partner
Have more inner peace
Connect to each other's differences
This talk is open to everyone.
7.15pm for 7.30pm start ends 9pm. Booking essential www.coachinginspirit.com then go to Events and click on the talk or call 07958 341 475