Gabi Metiu NLP,MDCH,BSCH, Clinical Hypnotherapist,Registered nurse
Worthing BN11 & Lancing BN15
07756 316682
07756 316682
Worthing BN11 & Lancing BN15
07756 316682
07756 316682
About me
Hi,I am Gabi and I am a fully qualified clinical hypnotherapist as well as a registered nurse.I have worked in the National Health Service for many years. My background in nursing has prepared me for giving you emotional and medical support. You will be welcomed into a comfortable environment where confidentiality and privacy are essential.
Hypnotherapy is a powerful tool for making positive changes to the way you want to think, the way you want to feel, and the way you want to be.
I will guide you through the whole process so relax and don't be nervous. You have full control on setting the pace at any time. Also, you can talk to me during the hypnosis session.
I am looking forward to sharing with you my enthusiasm and my belief that hypnotherapy does work and that simple twists in your thinking can make dramatic positive changes in peoples' lives.
So now, here I am, excited at the prospect of meeting people like you.
Having benefited from hypnotherapy myself, I have also experienced dramatic positive changes in my life. Now it's pay it forward time. I want to share my knowledge and to help people experience positive changes in their life, just like I experienced a positive change in my life.
If you want to make a change and if you feel that I can help you, please contact me. I offer a free initial consultation to discuss your requirements and give you a taste of what hypnotherapy is.
You have nothing to lose but your worries ,emotional struggles or fears. Try hypno for a change!
About our service:

The Hypno Lounge is an independent hypnotherapy service. I offer individual support in a private,beautiful location in Worthing. I am able to offer home appointments (for an additional fee)to residents in the local area of Worthing, Lancing and Shoreham by Sea.

Hypnosis can help you overcome all sorts of fears ,create greater self-confidence and improve every area of your life. Self hypnosis is a deeply relaxing ,refreshing and empowering experience, and is very enjoyable. It can quickly bring a great transformation in your life and on how you feel.

By using  hypnosis is possible to overcome the effects of negative experiences from your past.You can experience a change in your wellbeing in only a few session instead of doing years of psychotherapy.
Hypnotherapy uses trance state for therapeutic purposes. This means that you are not treated with hypnosis; rather you are treated whilst experiencing hypnosis. Once you have allowed yourself to enter into this trance state, beneficial suggestions that we have agreed can be given directly to the powerful part of your mind known as your unconscious. In effect, you are reprogramming those areas of your mind that you are unhappy with, whilst at the same time challenging limiting beliefs and behaviours, and gaining insight and wisdom too.
During the first session we will discuss the details of the problem and provide a full explanation of hypnosis. Most problems could be solved within three or four sessions but some complex issues may require more and, to maximise the benefits, you will need to practice hypnosis techniques (self-hypnosis).
What will happen during my hypnosis session?
The first session is devoted to learning about you and also to explaining how the mind works and explaining the theories behind Medical Hypnosis so we can allay any fears you might have and dispel common myths. During subsequent sessions, we use Medical Hypnosis to focus on the problem, find ways of helping and show you how to practise self-hypnosis.
Can everybody be helped by hypnosis?
The experience shows 70 % of the clients are helped significantly by hypnotherapy. Self-hypnosis is a skill most people have, although about 10% of the population seem to have difficulty. As in all things, some people find these things easier than others but, perhaps surprisingly, this doesn't appear to make a difference to the outcome.
How does it feel to be under hypnosis?
There is a common myth that hypnosis is something which is done to you and you are 'under some sort of spell'. This is NOT a TV / stage show phenomena – far from it.Medical Hypnosis is something you do yourself through the guidance of a medically-qualified hypnotherapist. During hypnosis, your thoughts are focused on issues – ask yourself 'How do I feel if I am having a day dream?' At the time of the day dream, you are not aware you are having it but afterwards you get that 'miles away' feeling. The same sort of inner focusing occurs with Medical Hypnosis. I will explain it all to you and answer your questions before carrying out any Hypnotherapy.
How many sessions will I need?
This depends on the complexity of the problem. I tend to work in blocks of four.Hypnotherapy sessions (including the introductory/explanatory session) – some people  don't need all four sessions while others might require additional sessions.
Training, qualifications & experience
Clinical Hypnotherapist/Medical diploma in clinical Hypnotherapy


Member of the British Society of Clinical Hypnosis (BSCH)


Registered Nurse
Member organisations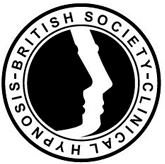 British Society of Clinical Hypnosis
The British Society of Clinical Hypnosis (BSCH) is a national professional body whose aim is to promote and assure high standards in the practice of hypnotherapy.

There are various types of membership of BSCH, including associate members, full members, diplomats and fellows.

Registration demands good quality training, ethical practice and adherence to a code of conduct.
Areas of hypnotherapy I deal with
If you have been diagnosed or suspect you may have one of the medical conditions starred above, you should consult your GP for advice, diagnosis and treatment and always inform your health professional before starting any alternative or additional therapies or treatments.
Other areas of hypnotherapy I deal with
Anxiety before  medical procedures
Fear of Dental procedures
Fear of Needles
White coat syndrom
Therapies offered
Ericksonian hypnosis
Past life regression
Suggestion hypnotherapy
Time Line Therapy™