Phobias
I'm so pleased to have discovered hypnotherapy
Experiencing a healthy apprehension before doing something is a feeling most people deal with from time to time, but my fear of heights was beyond what I would consider a healthy apprehension, it was a real fear. My fear stopped me doing even straightforward things in my day to day life. Simply standing on a chair and reaching up to change a light bulb was beyond my ability and attempting to ascend more than three rungs of a ladder would reduce me to tears.
Something had to be done to address this because it was affecting my life too much. Once I had decided enough was enough I contacted David in the hope he could help me overcome this irrational and debilitating fear. I wanted to open my world and experience things from higher than ground level. Once I had taken the hardest first step of phoning him, we arranged my first consultation. I initially felt a bit silly actually explaining my fear to somebody else but David quickly made me feel very easy and comfortable fully explaining how he could help me. I soon felt confident that I had made the right decision to try hypnotherapy/NLP.
I trusted David when he said he would give me the tools I needed to overcome my fear now, and in any future situations I find might find myself in. After this initial talking session I arranged to see David again within the next few days. During the second session David explained to me how he was going to use some powerful NLP techniques, a process I had never heard of before. Using nothing more than my own mind, memories and a few simple actions, his words helped me put my fear in to context. I became master of my own fear rather than my fear mastering my mind.
Once the first part of the appointment was completed David then did a short hypnotherapy session which he said would comprise of some relaxation and confidence boosting. I felt empowered enough that toward the end of the consultation, David asked me to stand on a chair (something I could not have done before) and I did it! I stood unaided on a chair, stretched out both of my arms and smiled through the entire process. I felt very pleased with myself and believed completely this new freedom was the ground breaking moment I had hoped it would be.
David gave me some techniques to take away so I may use them when I am in a situation where I may feel that familiar wave of panic begin. Since having my therapy sessions with David I have gone on to experience new things which I would never have considered before, and recently had the opportunity to test in my new life without the restriction of living with my fear. My life is much more three-dimensional now and I have stopped being amazed that I can use a ladder or stand on a chair. It just amazes me that that I couldn't do it before my therapy.
My greatest experience happened recently while visiting North Wales with my husband. As a surprise he had booked us both a 'flight-time' at ZipWorld in Bangor. For those who have not heard of it, it's the longest zip wire ride in Europe. Travelling for over a mile in length and stretching from the top of a mountain taking people over the slate quarries at speeds that can exceed 100mph it is the sort of thing I would have had a panic attack just looking at before. As our time approached we walked toward the platform and I would be less than honest if I said I was completely at ease, however, I wasn't in a blind panic, I wasn't hyperventilating or crying.
I was simply apprehensive, normal rational, understandable nervousness; after all, this was something I had never done before. I remembered David telling me about the fine line between fear and excitement and the choices I make about where to put those feelings. I chose excitement. The ride was exhilarating. It drew squeals of delight, pumped my veins with adrenalin soaked blood and my heart was racing. My levels of excitement were off the chart. I laughed hysterically and felt completely liberated from my fear. I will never be able to thank David enough for giving me the tools enabling me to live life in 3D, I know I can do whatever I want now. I have put that old fear, those old thoughts and feelings into perspective and have moved forward to have my world open up. I am so pleased to have discovered hypnotherapy and would not hesitate in using it again.
Share this story with a friend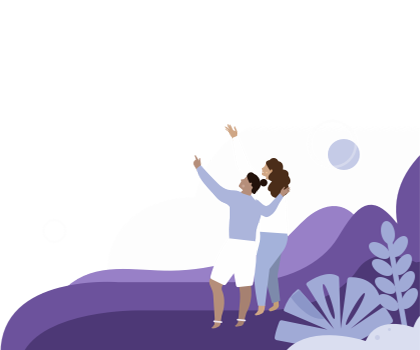 Find a hypnotherapist dealing with Phobias