Weight loss group
Date:

Ongoing

Cost:

£250

Location:

Erskine
PA8 6JN

Contact:

Phone

0141 561 0660
07779585863
For anyone who has struggled to lose or keep their weight down. This course is not a diet and is not about will-power!
Many clients find that a diet or even several diets simply don't work in the long term - in fact, over time you might even be heavier. If this is you - success is possible, but you may need to do something different to get a different result. 
The meetings are for small groups, four to five clients only to give you the best balance of support and encouragement and are based on up-to-date research to help you naturally change your beliefs and behaviour around food. Pre-booking required.
Group members have access to four meetings, each meeting lasts two hours with an extra individualised one to one therapy session as part of the package. Additional resources and support are ongoing for a further two months as part of the price - all designed to help you succeed. 
Is it time to dump the diet and be free to be slimmer?
Please contact me early if you are interested, to allow time for the registration process. Cost £250 per person.
About the host
Christine Roy has been a qualified hypnotherapist for 10 years and a qualified nurse for 30 years. Qualified in virtual gastric band process and an interest in personal health and healthy lifestyles - she has developed this unique course on what is shown to work. Christine has a background in lecturing, research, and stress management.
Contact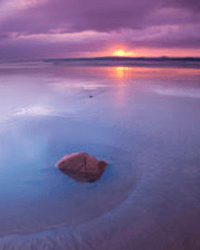 Phone
0141 561 0660
07779585863
Related information:
Weight loss
Your stories
My hypnotherapist has changed my life. After years of struggling with weight management the hypno band and the...
Hazel Weaver
I had it all. I was just after getting married, I had a good family, friends, a great social life, a well paid...
Kathleen
I've been scared of flying since I was young and I really wanted to find out if hypnotherapy would work. I was...
Mel
More stories
Recent news