Home

>

Free hypnotherapy taster day
Free hypnotherapy taster day
Phone:
07858300422 / 07769697770
Location:
Full address upon booking
Embankment
London
SW1A 2EJ
Email organiser
Beginner? Want to get qualified? You're in the right place! Hypnotherapy is a brilliant tool, whether you plan to use it to build your own practice, to help yourself and your friends, or even just as a hobby. This 100% free hypnotherapy taster day is the perfect introduction to hypnotherapy, ideal for absolute beginners to learn some "basics" of hypnosis and for anyone else looking to expand their knowledge of hypnotherapy. This is also a great way to find out if our training style is right for you!
 
This intensive one-day workshop blends theory with practical applications to offer a foundation in your understanding of hypnosis and hypnotherapy, and your own self-mastery. It's one thing to read about hypnotherapy techniques, but the real learning happens when you actually have a chance to practice with real people, with professional hypnotherapy trainers guiding you.
 
As mentioned, this is a great opportunity to figure out if our full NGH Hypnotherapy Certification Course is the right choice for you, because there's no point joining a course if you don't like the trainers! We're sure you'll like us, but just for your peace of mind, you can come along and meet us in person for a full day of learning, laughing and fun (not to mention loads of hypnosis!)
Eligibility
Anyone is welcome*
Absolutely no experience required
You don't need to know anything about hypnosis
You need to want to learn to do hypnotherapy
By attending, you are not obliged to sign up to any further training with us
Whether you're male or female, young or old, you're more than welcome – so come along!
*Must be 18+. If you have psychological disorders (such as psychosis, clinical depression, schizophrenia, etc), we advise that you do not attend this course.
What will you learn?
Hypnotic inductions (actually hypnotising people)
Wake up process
Myths and misconceptions about hypnosis
Hypnotic state deepeners
A little hypnosis history
Hypnotherapy session structuring
Hypnotic anchoring techniques
Hypnotherapy safety and ethics
Scope of a hypnotherapist
Hypnotherapy ego boosting techniques
(That's a lot of stuff crammed into 1 day…especially a day that you can join 100% free!)
 
Who is this course for?
 
Our Introduction to Hypnotherapy course is intended for people who are considering enrolling on a full hypnotherapy course, or pursuing hypnotherapy as a new career.
This course is the ideal opportunity for you to meet our trainers (Kate and Rory) and to try out hypnotherapy training before you decide whether hypnotherapy is the right career choice for you. This course doesn't include a "hard sell" because we know our training is excellent, so we don't need to do that! This free "taster day" is full of real content!
The content of this course is aimed at people who are seriously considering hypnotherapy training. If you simply have general questions about hypnotherapy, or if you want a personal hypnotherapy session, then this course isn't for you, but do get in touch with us as we're happy to help!
Come along for free
A lot of hypnotherapy trainers would charge for an "Introduction to Hypnotherapy" day with this much content, but you can attend our Introduction to Hypnotherapy course absolutely 100% free! Why? Because we want you to know if learning hypnotherapy is right for you, and you shouldn't have to pay to figure that out!
Not only is this hypnotherapy taster day completely free, but by attending you will be eligible to receive a huge discount off our full NGH Hypnotherapy Certificate Coursefee!
(This special NGH course discount is not available anywhere else and applies to Introduction to Hypnotherapy course attendees only.)
Come and find out what it means to be a hypnotherapist.
Come and learn with the best in the business.
Contact us to sign up to get your free place.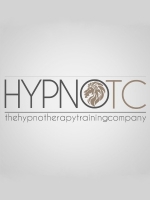 About HypnoTC: The Hypnotherapy Training Company
HypnoTC: The Hypnotherapy Training Company is a UK-based international training provider. Specialising in all aspects of hypnotherapy training, we are constantly striving to ensure that everything we teach (and the strategies we use to teach) are of the highest quality, meaning that everything we do is delivered to the best possible standard.