Preparing for your first hypnotherapy appointment
When people go to see a hypnotherapist they want the best experience. That's a natural response as we all want a service that meets our needs. For most people this means that they usually want fast and effective treatment delivered in a professional way. So what can you do to prepare for that first appointment?

This article is to help you before your first visit to your chosen hypnotherapist. Maybe it was a difficult decision to get help, but now you have that appointment date and time there are things that can make your first visit much easier for you, and your hypnotherapist. So together you can develop a plan and feel better. Here are a few tips that will help you prepare.
Think about why you want help. That might seem obvious but if you are thinking that you just want to feel happier then you need to be more specific. This is because being happy is different for different people. Perhaps you need to boost your confidence to be happier at work or you need to reduce your back pain to feel more comfortable and happier. So be specific about what you want to change in your life.
Think about your motivation levels. How motivated are you to change? For example, is it your partner who wants you to stop smoking or is it you who is motivated to quit? On a scale of one to 10, how motivated are you?
Think about when you want this change. If you are seeing a hypnotherapist for weight loss you need a realistic goal. If you think about the amount of weight you want to lose are you really able to lose that amount of weight by the date that you want to lose it? So be realistic about how quickly you want to meet your goal.
Consider a health check by your doctor. If you have a medical condition, if you are taking medication or if you haven't discussed medical symptoms with your doctor, it is recommended that you do visit your doctor before the appointment or after the initial consultation with the hypnotherapist. This is particularly important if you are having unexplained pain or symptoms such as bowel problems or any other new health issues.
Check your health insurance, if you have it. Most hypnotherapists have their own private practice in the UK, but there are some health care insurance companies who will cover for hypnotherapy treatment. 
Write down questions that you want to ask and information about you. For example, take your contact details, the names of any medicines and the name of your doctor. You may also want to ask questions about hypnotherapy, the therapist's experience and the length and cost of treatment.
Get prepared for the journey. You may need to get directions to the hypnotherapy practice and check where you can park if you are driver. The last thing you want is to feel rushed or stressed because you can't find the venue, so get prepared for travelling on the day.
Think about success! How will you know that you have achieved your goals. It might be easy to know that you have changed your habit of nail biting because your nails are growing longer but someone with, for example, a lack of confidence may only know when they have gained enough confidence when they can stand up and speak in public and feel less anxious.
Be positive! Good hypnotherapists will always want you to have all the information that you need and to get to know you on the first visit because hypnotherapy is a partnership in change. They know that it can be difficult to talk about some problems so they will try to do what they can to make you feel comfortable quickly.
So your first visit to a hypnotherapist doesn't need to feel daunting. Enjoy your first visit, you might be amazed how much better you could feel.
Share this article with a friend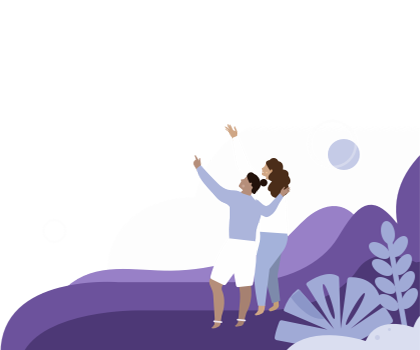 Find the right hypnotherapist for you