Anxiety
Climate change and mental health
Before we get onto how climate change is affecting our mental health and ways we can improve our mental health, we first need to understand the realities of climate change. We emit over 35 billion tonnes of C02 into the atmosphere each year, the global temperature has risen by 1.5 degrees Celsius, we are in the middle of the 6th mass global extinction and we are close to exceeding several global tipping points which may cause irreversible and rapid heating of our planet. 
How is it affecting us mentally?
Directly
Air pollution is a common way we are directly affected. 90% of the human population live in areas with unhealthy air. Studies have shown that exposure to air pollution has been linked with increased rates of autism, Alzheimer's, Parkinson's and cognitive decline. 
Also emergency visits for panic attacks and threats of suicide have been shown to be more common on days with poor air quality.
Extreme weather events such as flooding, hurricanes and tsunamis are occurring more commonly. These events can be life changing for those directly affected, losing homes, losing loved ones, etc. PTSD is often reported in victims of extreme weather events. 
Indirectly
Examples of indirect effects of climate change include droughts and the spread of disease, tending to affect people living in rural and developing areas more than people living in urban areas. An Australian study showed people living in rural areas experienced significantly more distress due to droughts than people living in urban areas.
Overarching
The overarching effects of climate change can be largely broken down into three main impacts:
Eco-anxiety
Eco-anxiety refers to the anxiety people face from being surrounded by the constant problems associated with climate change and their futures. These symptoms are often including symptoms of anger, due to feelings of betrayal due to governments and wealthy elites, who have historically performed massive damage to the environment. 
Eco-paralysis
Eco-paralysis refers to helplessness and inability to take action to mitigate the damaging effects of climate change. Humans have evolved to experience anxiety and fear to energise their bodies and propel them into proactive action to solve the issues faced. However with climate change being a global issue, requiring big changes in societies around the world, it is easy for someone to experience eco-paralysis. Eco-paralysis can consequently lead to denial.
Climate grief
Climate grief largely refers to the loss of ecosystems, wildlife and habitat. Scientists witnessing the decline of Australia's Great Barrier Reef, reported feelings of anxiety, hopelessness and despair. 
Summary
The overarching impacts of climate change are having a chronic impact, particularly with young people who experience a chronic fear of environmental doom. Evidence is even showing an accelerating number of young people not having children, due to the concerns of the future state of the planet. 
The mental health issues of climate change are often compounded by the media. According to Justin Lewis, not only is the information given about climate change poor, it is an exercise in scaremongering while leaving viewers/readers with no pathway towards proactive solutions.
These are profound mental health issues, for the entire human population, where the only complete solution is to solve the climate issue. 
How to cope
Evidence suggests that taking positive action towards climate change can help reduce the negative symptoms. Even simple proactive measures, such as reducing your red meat intake. Or using the Ecosia search engine, a search engine which reinvests its money into reforestation. These can both help the planet and our own mental well-being.
If you feel like you or someone you know is being affected by the impacts of climate change, Rochester Hypnotherapy Clinic can support your mental health and teach you how to cope with the issues we are facing. As this is such an important world problem the treatment prices are reduced by 10%.
Share this article with a friend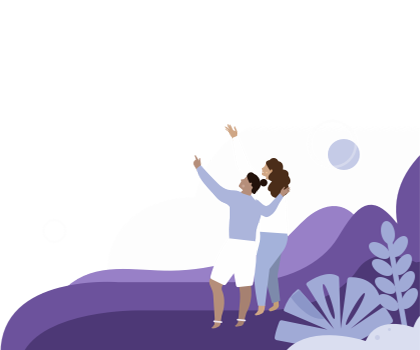 Find a hypnotherapist dealing with Anxiety