Anxiety
Long COVID and hypnotherapy - research study update
For all people, including the general public, therapists, medical practitioners,  hypnotherapists and everyone following and asking about the Long COVID research study please, see the link to my previous article Long COVID and hypnotherapy.
Also, check out my 'Surviving life in Lockdown' hacks at the bottom of this article.
Following on from my last article, the Long COVID research study is currently underway investigating and testing the best treatments and therapies to treat people recovering from Coronavirus, and to treat people suffering the long term effects of the disease such as Long COVID.
I am working with a cohort of volunteers, all who have tested positive, and/or have become ill from COVID-19. Some have been hospitalised, some underwent treatment in ICU hospital departments, and all are now suffering from long term complications associated with Long COVID.
In my research study, I work individually with each patient/client. Each person receives various therapeutic and hypnotherapy treatments. And the results are compared.
This is an in-depth study. It is a qualitative and quantitative research study using data, research and ethical guidelines of the highest standard.
There is no other such study taking place in the world. It is unique and one of a kind. It is the first of its kind and is at the forefront of therapy and innovation, described as a flagship and ground-breaking research study.
The findings will be published in the coming months.
This will be followed by a uniquely devised programme of therapeutic techniques and treatment plans for patients and clients, and a series of workshops and seminars for therapists, medical practitioners and hypnotherapists. A training course and package will also be available.
Patients and clients suffering from Long COVID and the like will be able to book therapy and hypnotherapy sessions in the full knowledge that the techniques are highly effective and successful.
Moreover, therapists and medical practitioners will be able to undergo further training and CPD with myself. They will be able to train in the field of Long COVID and its successful treatment in order to begin helping and treating their clients and patients successfully towards a full recovery.
In the meantime, please do get in touch if you would like to find out more about this study rebecca@harleystreettherapyclinic.com
The results will be published shortly.
Surviving life in lockdown
Before the results are published, I would like to share a few quick-fix techniques for anyone struggling with life in Lockdown.
This is not a technique for the treatment of Long COVID. This is a separate area.
This is a completely different topic area, and for anyone who may be finding it hard living life through the current lockdown restrictions.
Maybe you are tired of home-schooling.
Fed up of working from home / from bed!
Finding it hard to keep to a good routine.
Feeling down because of dark mornings and dark nights.
Maybe you have lost your job.
Struggling to cope.
Losing perspective.
Finding it difficult to pay the bills.
Fed up of furlough.
And so on and so on...
Well these quick-fix techniques can really help you to feel better in a matter of minutes!
Here goes...
1. Recognise all the times you are getting it right!
2. Drink plenty of water. More than you think you need!
3. Sleep for longer than you think you need to.
4. Take 10 deep breaths every hour, on the hour.
5. Take five deep breaths every half hour.
6.  Ask yourself what your worst-case scenario is. On a scale of one to 10 what is the likelihood of this happening? If it does happen, what three things can you do. This will ease the feelings of worry, anxiety, and helplessness.
7. Smile. Even if it's the last thing you feel like doing. Smiling helps you recover from stressful situations and lowers your heart rate.
8. Talk less. No, less than that! You don't need to explain yourself as much as you think you do.
9. Spend a few extra minutes in bed each morning to focus on the day and all the opportunities that lie ahead for you.
10. Pay attention to what you pay attention to. Now place your awareness elsewhere and see what happens.
Please feel free to experiment, and explore. Be playful, open and curious! Enjoy and have fun!
And be patient with yourself.
Thank you, take care, be kind, stay safe!
Share this article with a friend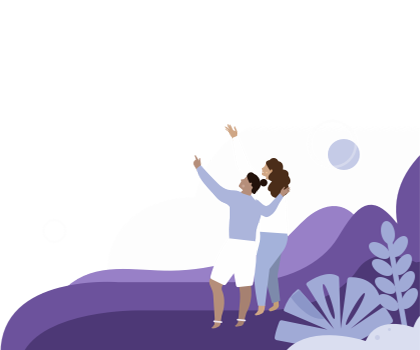 Find a hypnotherapist dealing with Anxiety