Stress
World Mental Health Day: How can I improve my mental health?
This World Mental Health Day and beyond, are you looking after your whole world?
For optimum physical health, we know it's right to balance exercise, eat nourishing meals and drink enough fluids, and that is what many people do. After all, we wouldn't keep carrying heavier and heavier weights,  waiting to pull a muscle before asking for help or helping ourselves, would we?
So, it's interesting to contemplate how many people allow the stresses and strains of work and home life to build, without taking the time to talk with friends, colleagues and family, to reflect, take time out to rest and have fun, or to get support; waiting until the pressure is unbearable before doing anything about it.
I hope that one day, looking after our mental health will be as naturally talked about and accepted as going for a 20-minute walk every day or having the essential five pieces of fruit and vegetables (if not more, more is always better!).
How to optimise your mental health
There are many ways to support good mental health. We know that mindfulness, meditation and hypnotherapy have positive effects on both the mind and body, including increasing immunity, supporting focus and concentration, in improving self-awareness and self-esteem and lowering levels of stress and anxiety. These methods can also improve your tolerance for pain. Additionally laughing, singing, exercise and team sports also support our mental health by raising our endorphins, dopamine and serotonin levels. 
Taking time out to enjoy something you love has great benefits, and recognising that you deserve that time is crucial. Sometimes people can be busy 'being busy', or feel guilty about doing something for themselves. Often people find it even harder to do this at home. 
Whistles and bells
I have some regular clients that come to me for motivational, anxiety-releasing and relaxing hypnotherapy because they want that sacred time to themselves.
One of them recently told me, "My hypnotherapy session is like a powernap with whistles and bells, I feel that I've had time for me, achieving deep relaxation and I feel recharged, I couldn't do that at home, with the children around."
Allowing some much-needed and essential 'me' time, even for a short while, can be totally rejuvenating. Not only can it improve energy levels and general happiness, but it can also make you more productive and less susceptible to mental health conditions.
Whatever you choose to do, be aware of what lifts your spirit, your mood and what makes you smile. By knowing what relaxes and revitalises you, you can then introduce it into your mental health exercise routine, looking after your whole self – your whole world. 
Be aware early, if you need to make changes. There are always ways to make small changes in your life to alleviate pressure. Sometimes you may not be able to see the wood for the trees yourself, so ask for help, don't wait until you pull the metaphorical muscle.
Do something you enjoy and possibly try some hypnotherapy. It can help you to overcome what is troubling you, and maybe you too can experience the relaxing and rejuvenating attributes it has to offer.
Share this article with a friend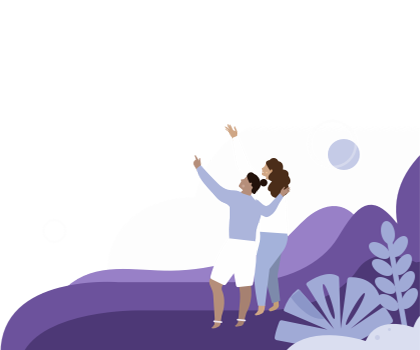 Find a hypnotherapist dealing with Stress