Working with children and young people
Why would a child or young person see a hypnotherapist?
When a habit or a fear or phobia impacts on life, hypnotherapy can be an effective way forward. Parents should always involve their GP and take advice on any support agencies who could offer help in the first instance, but when this is not effective, or not available, then hypnotherapy may offer a solution.
Nail biting, thumb sucking, fears, phobias and toilet issues are just some of the reasons that children see hypnotherapists; young people i.e. teenagers may have all of these issues plus lack of confidence, relationship problems and exam stress to name but a few.
Children and young people are often far more responsive to hypnosis than adults. Children slip in and out of make believe and imagination throughout the day as they re-enact experiences or engage in stories and themes picked up from reading, the TV or the internet.
The younger the child, the shorter the session of therapy, but the child should have fun within that, and not feel frightened or intimidated.
To encourage the child to enter a hypnotic state it is fun to do clenching and relaxing of muscle groups or use the idea of a slide or water slide to allow them to take themselves into relaxation. Therapy is done using story and might involve the child's favourite toy or a cartoon character. The therapist may also have a bear or similar which the child can use. Children are often much more animated than adults in hypnotherapy and may not even close their eyes.
As part of the session the therapist will spend time building rapport with the child e.g. asking them about favourite stories, colours, foods, school etc and may also ask the parent/carer to provide background information from a range of sources e.g. ask various friends and family to give details about the child such as a positive quality, an action or skill. The therapist can then build the information into their sessions.
Whatever the therapy required, the parent/carer should research the therapist, taking recommendations if possible and ensure that all paperwork regarding qualifications, insurance and DBS are in place. Not all hypnotherapists work with individuals under 18 so be sure to check this out.
Meeting the therapist before therapy begins is really important. First impressions are usually correct so if you don't feel comfortable with the therapist then consider whether you want them to work with your child.
Whilst the parent/carer may sit in on the actual session with a younger child it is not a participation session. The parent should not be interrupting the session unless specifically requested to do so by the therapist e.g. the child refers to a beloved grandparent – the therapist may request confirmation that the grandparent is alive or deceased.
For young people the parent/carer may be asked to sit in another room. 
Whatever the therapy, the parent/carer should be aware that things are not always straightforward and sometimes the child has a set back e.g. wets the bed after several dry nights. A positive attitude and no blame culture is the way forward. Don't make a big deal about it, just turn it in to a positive.
Finally, before you introduce the idea to your child, speak to the hypnotherapist for guidance on how to explain hypnotherapy. It is important that your child engages with the process if it is to be effective.
Share this article with a friend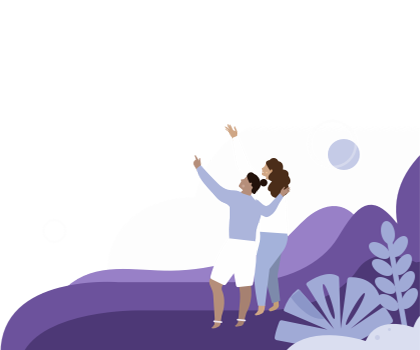 Find the right hypnotherapist for you