What is inner child therapy and how can it resolve issues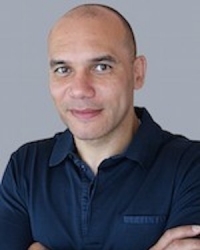 When we talk about the inner child, we refer to that part of us that harbours, and is reminiscent of, the child that we once were. Our inner child is us as the child that required nurturing and love. It is the free spirited, carefree attitude that we have somehow managed to tame and imprison due to the constraints that society has imposed on us. Our inner child is our emotions, our creativity, our artistry and so many other things that we have repressed and which we very probably do not remember exists. But guess what, all of these things that constitute our inner child are not lost, they are in fact buried in that part of us that is referred to as the subconscious. It is like a script that now directs our actions and reactions to certain issues. It allows us have fun and let loose every once in a while, to manage stress when we are under intense pressure as well as many other things that are required for us to maintain our sanity and our wellbeing.
Nobody really had a hand in deciding how his or her inner child develops. This is because the experiences, emotions and circumstances which we were pitched into as children influence its development. As a result, our adult selves are majorly influenced and often tied down by things we experienced as children. For instance, if a person grew up unloved, bullied, frustrated or abused, this will probably come across in their adult selves as bitterness, distrust and anger. Yet others grew up well loved and cared for which puts their adult selves in happy, satisfied and fulfilled dispositions.
None of them had control over the circumstances under which they grew up, but get influenced by those circumstances nonetheless.
Inner child therapy however seeks to redress these issues; it seeks to change the script that we subconsciously wrote while growing up to something more in line with our wishes. It seeks to change and replace those attributes and values that become subconsciously ingrained in us as children, and which we had no control over, with better values and attributes. It puts us in charge of building our own character. Inner child therapy seeks to heal our inner child and helps us overcome things such as anxiety, depression, low self-esteem, anger issues and so on.
This therapy enables us to have discussions with our inner child, undergoing a process so as to communicate and be in touch with our inner child, undergoing play techniques in the therapy room, and learning how to nurture and care for ourselves (to be our own parent).
Undergoing inner child therapy offers many benefits to us as adults; for instance it helps us access those memories that we have repressed and which have therefore found a way to drag us down. It also helps us to open up and feel free again after years of blocked access to our emotions. It helps us gain and build our self-confidence and self-esteem, and also find joy and meaning in life and so much more.
Inner child therapy helps us to overcome our traumatic pasts. It puts us more in tune with our inner child feelings and helps us gain control over them, giving expression to these feelings, which ultimately results in a better quality of life being lead.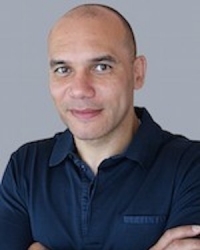 Biodun Ogunyemi is the founder of Optimind, one of the leading hypnotherapy practices within the UK. He has practised on Harley Street and is an experienced hypnotherapist, trained to the highest level in advanced hypnotherapy and NLP and is the author of over 180 hypnosis products.… Read more
Located in Glasgow.
To book an appointment, please get in contact: