Weight loss
Weight loss with gastric band hypnotherapy
Surgical gastric band operations are becoming more and more popular as a solution for weight loss. Initially they can be seen as an easy option, a guaranteed way to lose weight.
But there are some problems with them. The obvious issue is that any operation is dangerous and carries a risk. They are also expensive and with ongoing NHS cuts, they are unlikely to be freely available for long.
So what about gastric band hypnotherapy?
Gastric band hypnotherapy (or a virtual gastric band) with an experienced hypnotherapist can be a great alternative. The procedure is completely safe and carries none of the risks of a physical operation.
In comparison to the cost of an operation and the ongoing after care, the price is reasonable. You can go back to work and carry on enjoying life as soon as each hypnotherapy session is finished.
Are there any risks with gastric band hypnotherapy?
There is one – but it is a risk with the physical operation too. 
The risk is that you will not deal with the underlying emotional issues that caused you to put on weight in the first place. This can undermine the process and over-ride the powerful suggestions that your hypnotherapist is giving you. 
However, this can also happen with the physical operation. People who have had the operation are sometimes reported as liquidising high calorie food, just so they can continue satisfying the emotional need for food.
How to avoid this risk:
The best way to avoid this risk, and maintain your long term weight loss, is to choose a reputable hypnotherapist. They will listen to your history, find out what your problem areas are. And they will then ensure that your programme includes work to deal with any underlying emotional issues.
Although there is no 100% guarantee with any hypnotherapy – working in this way will ensure you have the best chance of success.  
Share this article with a friend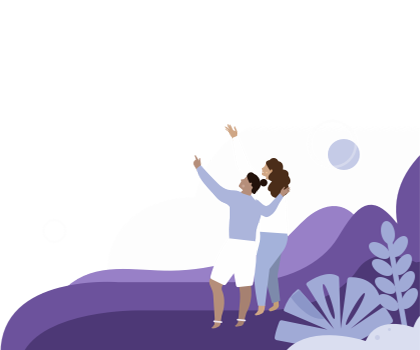 Find a hypnotherapist dealing with Weight loss