Using hypnotherapy to help with fertility
There are many possible factors that affect fertility. The role of the mind and emotions in relation to fertility is a vital one that is often overlooked. Whilst we know that health is more than just a physical issue – it is about the emotional, mental, spiritual and physical well-being – there are many cultures in the world that fully acknowledge the inner-connectedness of mind and body.
We also know that stress, depression and anxiety can be a leading factor in failed attempts at pregnancy. Negative thoughts can create a hostile environment, no matter how accurate your timing is.
Fertility therapy combines hypnosis and other mind-body approaches to help identify and address the emotional, mental and physical factors which affect fertility and reduce the negative effects of infertility.
"Mind-body medicine is any method in which we use our minds to change our behaviours or physiology in order to promote health or recover from illness." Alice Domar, (Domar, 2002)
This therapeutic approach is based on a holistic health model. It recognises the importance of working together with other specialists to create well-co-ordinated combinations of treatments.
"It is almost always a mistake to look for a single cause to a problem, imbalance or an illness. Not only is it usually wrong to think of 'one illness one cause', but it is also invariably insufficient to use one therapy or one health maintenance plan. Carefully co-ordinated combinations are key. Once learnt the effects of the combinations can be magnificent." Dr Richard G. Petty, (Petty, 2007)
This approach is aimed at helping you as an individual, or as a couple, to deal with the effects of fertility problems. Helping you to make changes that can help to positively impact on your fertility. Whilst it cannot be guaranteed that this will result in a baby, it will make the process easier and help you to handle the outcome better, irrespective of what that might be. During the therapeutic process, it is often possible for people to experience deep healing and positive inner changes irrespective of whether they have children or not.
This therapeutic approach recognises the effect that one part or one system, will have on another. It acknowledges that a human being strives to maintain balance and well-being from its own environment by obtaining the correct emotional and physical nourishment.
Share this article with a friend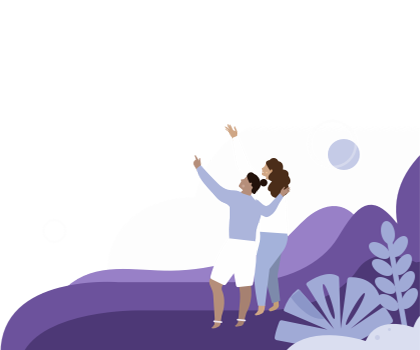 Find the right hypnotherapist for you