TOWIE celebrity loses three stone with hypnosis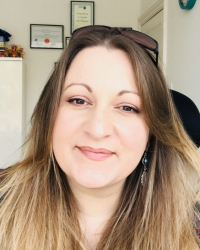 There was recently an article on the Daily Mail Online stating that Gemma Collins (formerly of the cult TV show The Only Way Is Essex) had lost three stone in three months using a hypnotherapist. I smiled inwardly when I heard this as I know how successful hypnosis can be, coupled with therapy, in enabling people to lose weight! 
Often, with weight-loss, clients have really struggled for such a long time, often being ridiculed or poked fun at or had many past attempts to lose weight. 
When a hypnotherapist taps into the habit part of the psyche, it can be astounding how easy it is for clients to change what they have been doing for so long! People who usually overeat can start to recognise when they are satisfied. Rather than going way over their satisfied signal into uncomfortably full, they can instead feel the signal that it's time to stop eating and confidently put their knife and fork down - even leaving food on their plates!
This is often so painless and easy to do, they wonder why they never tried hypnosis years ago. 
Sometimes, it's the simplest changes that make the most dramatic changes in clients lives. So much good can come of just four to six sessions of weight-loss hypnotherapy!
Just like Gemma, you could begin to find a new and skinnier you!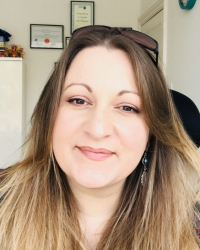 Emma Evans is a busy, experienced therapist. Having worked within the world of therapy now for many years, she sees all kinds of clients and provides a friendly, confidential environment where her clients feel safe and well regarded. She also helps run a successful hypnotherapy school (The Kent Institute of Clinical Hypnosis) in Medway.… Read more
Located in Gillingham.
To book an appointment, please get in contact: