Top tips when searching for a professional hypnotherapist
I recently discussed home education and the question was put to me whether I would accept that someone who had not officially trained as a hypnotherapist could deliver hypnotherapy.
My response was probably the opposite of what was expected. That I can imagine there are some therapists that have spent years self-learning, reading, and researching enough, to make a greater difference to the lives of their clients than those that have been on a course. With the availability of information these days I believe that one can equip themselves with enough knowledge to become a brilliant therapist.
When you begin your search for a therapist you will find that some have registration with an association, and some do not. Some will advertise the school that they trained with and others will not. Whether you are drawn to certification, experience, or a personality there are some things you can do when choosing a hypnotherapist to give yourself the opportunity to make some great changes to your life.
It can be a minefield trying to establish which is the correct path for you. Here are some top tips to help you navigate this journey.
Top tips for choosing a therapist
Associations and training schools
There are many hypnotherapy associations and training schools, some are generic and offer an overall training on hypnotherapy, others will focus on a specific ailment or technique, for example, hypnobirthing or the hypnogastricband.
It is difficult to unpick which associations and training schools are reputable, so it is simpler to find one that aligns with your priorities. Most associations will have a code of conduct, or ethics and a criterion for membership. You will be able to read about each of these on the website of the association to see if they support what you seek. Therapy is a personal experience, so it is important that you find what inspires you.
Insurance
There is an option for hypnotherapists to take out insurance. This insurance generally covers the therapist for legal claims made against them. For example, accusations of injury or that the therapy has caused harm. The insurance may also cover claims made by a client if he or she feels that the advice provided leads them to loss or injury. You can ask a therapist whether they have insurance and who the provider is.
Explore and research
By exploring, becoming knowledgeable and chatting with hypnotherapists, your journey to your goal will be easier. Whilst education and certification can be important, great learning often comes from experiences.
Read the websites of any possible hypnotherapists. Many now work online so whilst it may be overwhelming having a greater choice, the perfect fit for you could be someone further away.
Read about the way they work, who they are, what experience they have. You can get a real feel for a person by browsing their online presence. As you explore, your intuition will help you to make a shortlist of hypnotherapists.
Chat to therapists on your shortlist
Before you book an appointment send an email or message to the hypnotherapists on your shortlist. Engage in conversation. You might like to have a phone conversation to test the rapport. Many therapists offer a free initial consultation to all clients. This is something that benefits the therapist as well as the client, as they get the opportunity to ask a lot of questions enabling them to work in the best way possible. Not all therapists find this necessary for their style of work.
Know the area of expertise
Some hypnotherapists work with a variety of ailments whilst others specialise in a particular area. It is not always obvious from a therapist's online presence that they specialise in a particular subject so always ask what their experience is.
Identify your goal
How will you feel when you consider our work complete? 
This is such an important question. Very often we talk about what we do not want rather than what we do want. If you can spend some time thinking about how you will feel when you finish your course of therapy you can ask any prospective hypnotherapist whether they can work alongside you to achieve this. In addition, this will help both of you to track where you are on your journey.   
Investing in your health
Finally, but not of least importance, is the cost. Many of us Brits feel uncomfortable spending money on health care. We have a health service provided by the government and it feels unusual to spend money on some extra care. Contrasting to the US for example, where the system changes the perception of paying for health care.
Some hypnotherapists offer packages so you have a definitive cost, this can make the expenditure easier. If you find that your greatest hurdle is the price, I urge you to call the hypnotherapist you want to work with to see if they will offer you a discount. It is always preferable to work with the right hypnotherapist for you rather than the only hypnotherapist that you can afford.
For more information, you can read Hypnotherapy Directory's approval policy. If you're looking for a hypnotherapist who is a member of a professional body, you can use the Hypnotherapy Directory's advanced search, by ticking the 'Member of a professional body' box.
Share this article with a friend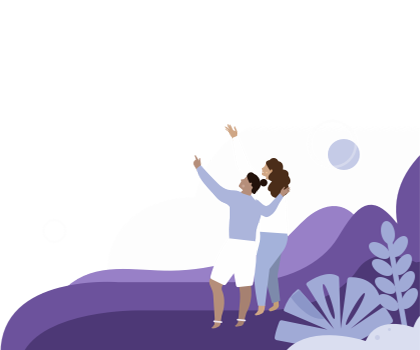 Find the right hypnotherapist for you