Stop panic attacks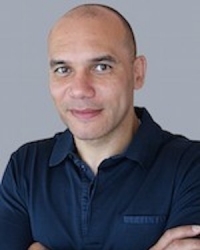 Often we hear people say they had a panic attack when they became anxious. So what exactly is a panic attack? How does it affect someone? How does it feel and how do you know when you are having one? And more importantly, how can you prevent them?
A panic attack can occur when the body goes into the 'fight or flight' mode caused by a sudden intense anxiety. The hormone adrenaline kicks in which causes the heart to beat faster and muscles to tense up, the body then needs more oxygen so breathing quickens and breathes become shorter. Other symptoms manifest quickly such as chest pain, feeling sick, a choking sensation, becoming sweaty and shaky. Panic attacks don't usually last for more than twenty minutes, but can be frightening which exacerbates the symptoms. The person feels out of control and may even think they are having a heart attack. However, panic attacks are harmless and cause no lasting physical effects, but can affect the person mentally as they then wonder if it will reoccur and it becomes a self-fulfilling prophecy. The more they think it will happen again causes them to get that panicky feeling which then manifests into another attack.
If preventative measures aren't taken then it can become very debilitating as the person dreads the next attack. Often their quality of breathing can be affected and the more they concentrate on their breathing, the worse it gets. They go into a perpetual cycle of gulping air which leads to the sensation that not enough oxygen is filling their lungs and thus, a full blown panic attack follows. It can occur quite often at night when the person is trying to fall asleep. As the worries of the day play out in their mind, they may miss a breath and as they have nothing else to concentrate on in the darkness and solitude it heightens the panicky feeling. 
Hypnotherapy can help by teaching the person to remain calm by using a number of techniques such as visualising breathing in full breaths of pure, clean air, reminding them that they are safe and that at any time they can go to a safe place in their mind where they can completely relax. The therapist will break the cycle of panic attacks by getting to the root cause of what caused the initial feeling of anxiety and working through it with the client. To ensure there are no further episodes of panic attacks the therapist can teach his client self-hypnosis to use at any time he feels his anxiety rising. There could be a number of reasons the attacks occurred such as a phobia, depression, low self-worth, bereavement or a tragedy. Once the client understands the underlying cause of the attacks they can often disappear just as quickly as they started without any further intervention.  
If the therapist can teach the client how to relax then the client will find it difficult to remain anxious as he  e or she cannot be in those two states at once. As a panic attack and its physical symptoms come solely from the mind, once the therapist deals with the issue causing this state then the physical symptoms will disappear.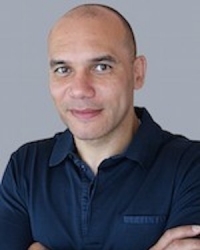 Biodun Ogunyemi is the founder of Optimind, one of the leading hypnotherapy practices within the UK. He has practiced on Harley Street and is an experienced hypnotherapist, trained to the highest level in Advanced Hypnotherapy and NLP and is the author of over 180 hypnosis products.… Read more
Located in Glasgow.
To book an appointment, please get in contact: