Six ways to get the most from your hypnotherapy
Your decision to invest in yourself and consult a hypnotherapist is a wise one. In most cases, it's not cheap, so I'm here to give you some suggestions on how you can make the most of your experience.
It can be the beginning of a life-changing experience and provide an opportunity for you to embrace self-development. 
So, here are seven things you can do to enhance and maximise your sessions with your hypnotherapist:
Listen to them

Many hypnotherapists will audio record their sessions for you. 
Make the time to listen to them. Follow their advice on how and when you should listen. Do it in at a place in a time when you are least likely be disturbed and use headphones.
Write it down

Start a journal. This can take any form that suits you, written or electronic (there are many 'journalling' apps).
Writing a journal can pay huge dividends in your personal development. 
Hypnotherapy is the start of self-change and it helps you to track your journey, reflect and help speed up the changes you want to see. 
Going through change, it can be easy to forget how far you have come. A journal helps you celebrate successes, see where you are now, and where you are going.
Buy a book

Making changes can inspire you to go further. Buying a book can give you a deeper understanding of your particular issue. Or you  could get something related to hypnosis like meditation, or mindfulness.
The Domino Effect

Beginning a journey of personal change can often spark a burning desire to think about what other areas of your life you might want to change. Embrace this opportunity and do it. The possibilities are infinite.
Take action

'Tasking' is the term given to exercises (tasks) that you carry out as part of the therapy/change process. Embrace this opportunity, and do them. You will learn a lot from them. You can ask your therapist more about this and, once you've developed a bit of confidence, you can even begin setting your own.
Communicate

Keep in touch with your therapist. 
Many hypnotherapists offer Skype sessions and email feedback. 
Ask them about Skype sessions (many do, either as sessions or short follow-ups). Also ask them how they would like you to feedback to them on how things are going with you.
Many hypnotherapists welcome this feedback from you. You could even discuss with them what you've been writing in your journal with them.
And finally...

Remember that this is all about YOU. And it's about all the positive changes you want to experience in your life. You're making the right decision investing in yourself. Now make the most of it.
Share this article with a friend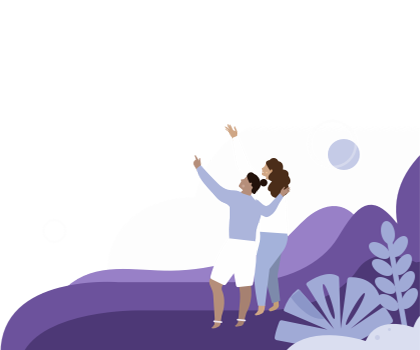 Find the right hypnotherapist for you