Depression
Shout and swear, it can change your depression story
As human beings, we love to tell ourselves stories which mitigate against the true impact of reality. I remember talking to an individual who had "found" her husband in bed with her "best friend." When I asked her how she felt she said: "not very good." Clearly, since she believed she was in a loving relationship, there should have been hurt, anger, betrayal etc, but she had disassociated herself from the full emotional impact.
This same trait is in evidence with clients seeking assistance with depression. They have developed a story using conscious logic, which broadly explains the reasons they feel depressed e.g. "I don't feel good enough because I have always felt like a failure." Viewing life through this prism allows them to slowly but surely formulate a depressive state and accompanying story.
It is critical that therapy, challenges this presupposition and the story an individual has come to believe, to facilitate a re-engagement with a client's emotions so that they can be fully expressed again.
When you ask clients when they noticed they were depressed, a common reply is that it appeared to just happen almost overnight or that there was an event which triggered the depression. Clearly, this is highly unlikely to be the case given the number of different and long-term components necessary to maintain depression e.g. disassociation from your emotions, buried anger, the establishment an explanatory story, silence, resignation, fear/panic, tiredness, confusion, withdrawal etc.
Depression is a choice we subconsciously make when our access to our personal resources are inhibited or compromised. This is never justification for the statement "pull yourself together." Therefore it is vital to identify and resolve the stages by which depression was established and to generate subconscious strategies to prevent its re-emergence once it has been fully dealt with.
Another key aspect is to identify those areas of our life which generate our passion(s) and to re-establish this link so that through passion and re-engagement with other people we are again able to move forward in life. Hypnotherapy and coaching techniques provide the means to do this.
Share this article with a friend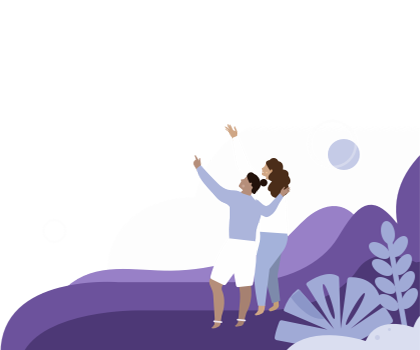 Find a hypnotherapist dealing with Depression