Should I try hypnosis? Will hypnotherapy help me with anxiety, stress, confidence and more?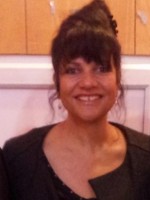 Dr Michael Mosley did a very interesting piece on the BBC Programme "Trust me I am a Doctor".
Qualified clinical hypnotherapists are always interested in any research that gives an objective approach to hypnotherapy. Dr Michael Mosley on a recent Horizon programme, highlighted some very important observations. It was stated that a good hypnotherapist should be qualified to meet the standards of the British Clinical Hypnotherapy Society (BSCH). There was a particularly interesting experiment on the programme by Dr E Walsh, Dr M Mehta and Dr Q Deeley at Kings College. They did a hypnosis study using a MRI scanner. Under Hypnosis their results were very interesting as the scans showed that participants who had been hypnotised to do automatic writing showed that completely different areas activated in their brain, compared to when they were asked to pretend to write automatically whilst still under hypnosis. It was clear seen on the MRI scans that areas of the brain were activated under hypnosis. This shows that neurological changes take place in hypnosis which support what hypnotherapists know. Neurological changes and the way language is used in hypnosis is what help patients positively change their condition.
In practice hypnotherapists generally do not have the benefit of MRI scans however, hypnotised people comment on the pleasant relaxation, confidence boosts and changes they feel following hypnotherapy sessions and beyond. Hypnotherapy works by accessing the unconscious mind supporting a range of conditions from stress and anxiety to those seeking more serenity in their lives by introducing a range of therapeutically techniques. A well qualified hypnotherapist will work with you personally using their tailor-made approach to the condition. There is no comparison with techniques used by a qualified hypnotherapist and a stage hypnotist. Hypnotherapy is a serious profession that cares about your well-being and confidentiality at all times.
The conditions that clients present with are wide and varied and hypnotherapy can make the difference to empower you. The world is ever changing in our work lives and personal lives. This can create stress, anxiety, performance and confidence Issues and much more, hypnotherapy can make a difference. Some ask about career development and overcoming fear to progress and developing their confidence. Fear and avoidance presents itself in many ways from phobias to procrastination. Addiction and gastric band hypnosis, weight management is a growing area as people often compensate for elements that they feel a lack of in their lives.
Following therapy people can be empowered by pursuing self-hypnosis between treatments as it can extend the benefits of therapy and studies have shown this to reinforce the hypnotherapy treatment. A hypnotherapy study using free floating and desensitisation techniques, in a group of 'phobic anxious patients' showed that 75% received considerable relaxation in just a few minutes of hypnosis which was considered beneficial to longer behavioural therapies (Waxman, D 1975). This was achieved by unlearning behaviours. It was considered that in hypnosis "a true neurophysiological state" was achieved in hypnosis (Wyke, 1960).
It is always rewarding to get feedback from clients who feel that they feel less stressed, less anxious and helped to achieve a behavioural change. More research on hypnotherapy to support people interested in this complimentary therapy is always welcome.
Release yourself with whatever is holding you back in life today. Regain a positive equilibrium, it's time to become more confidence, feel empowered and be in control of your destiny.
Source
BBC Programme "Trust me I am a Doctor" 8th September 2016 Dr Michael Mosley article on automatic writing condition (http://www.bbc.co.uk/programmes/articles/1kJcDlncZf9wvwC3FyYxbx1/should-i-try-hypnosis)
Related study
Walsh, E, Mehta, M, Oakley, DA, Guilmette, DN, Gabay, A, Halligan, PW and Deeley, Q (2014), 'Using suggestion to model different types of automatic writing' Consciousness and Cognition, vol 26, no. N/A, N/A, pp. 24-36., 10.1016/j.concog.2014.02.008
References
ULETT, G. A.. AKPINAR, S. and ITIL, T. M. (1972). Hypnosis: physiological, pharmacological reality. Am. J. Psychiat. 128, 799-805.
Waxman D (1975) Hypnosis in the psychotherapy of neurotic illness. Br. 1. tned. Psycho/. (1975). 48. 339-348 Printed in Great Britain, Source Psychology Volume, Version of Record online: 12 JUL 2011
Waxman D (1973) Behaviour therapy of psoriasis: a hypnoanalytic and counter-conditioning technique. Postgrad. med. 1.49, 591-595.
Wyke, B. D. (1960) Neurological Mechanisms in Hypnosis. Proceedings of the Dental and Medical Society for the Study of Hypnosis. Royal Society of Medicine, London.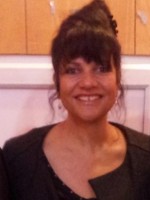 Specialising in all areas, anxiety, stress, phobias, fear of flying, weight issues, smoking, panic attacks. I'm empathetic, non-judgmental, you deserve to feel liberated. Uni. qualified hypnotherapist, psychologist and life coach: call 30mins free. "I have noticed a positive difference from the first session... I am glad I found you" - Anonymous.… Read more
Located in Birmingham.
To book an appointment, please get in contact: