PTSD
Post pandemic stress and trauma
I don't know about you, but I found the pandemic a little shocking! I don't think there is anyone alive on the planet who would have experienced anything quite like it before! The world stalled… yes still spinning, but for the entire world to grind to a halt and go into lockdown was like a car stalling.
I was reflecting the other day on the past three years, as the anniversary of the first lockdown has just passed on March 23rd. It got me wondering how many people are maybe affected by it still on an emotional and mental level. The question in my mind was, I wonder how many people have post-pandemic stress?
I turned to Google for the answer. It turns out that there is a " label " that has been given to post-pandemic stress and that is "post-pandemic stress disorder ".
I know firsthand from many of my clients that they have issues relating to the past three years. Those issues range from increased anxiety, lack of self-confidence, health anxiety, and depression.
According to Owen O'Kane, a leading psychotherapist, and former NHS mental health clinical lead, the main symptoms of post-pandemic stress are:
mood changes
increased anxiety levels or panic
ruminating about a specific moment
hypervigilance
avoidance of seeing people
interrupted sleep
developing dependency issue
O'Kane also said that although those are the main symptoms, other symptoms can be present as people are of course individuals.
I specialise and have a particular interest in PTSD and C-PTSD. The above symptoms are very similar to those suffering from PTSD.
I have found from experience of working with trauma, that a key part of a person healing from it, is being able to articulate their feelings and experience of trauma, openly and honestly. You may think that that is so obvious, but actually, most people that see me have never openly and completely honestly discussed their experience…not even with family or their partners.
Trauma tends to create strong feelings of shame within an individual, which is the reason it is not discussed. I have found people " shift " enormously after sharing their experiences with me, which is done in a controlled and guided way. At that point, we have not really even started to make headway into their course of therapy and yet, that conversation can be the beginning of real change!
It is no wonder that shame is attached to trauma. With the diagnosis of PTSD or in this case PPSD (post-pandemic stress disorder) the word disorder has a lot to do with that shame. "Disorder" sounds like there is something innately "wrong" with someone. Whilst actually a better word would be "response". 
People "respond" to situations and their environment in different ways. I think people work perfectly! 
The pandemic was an isolating time full of anxiety because of uncertainty… it's no wonder for some that it was traumatising! 
The good news is that people can go beyond the trauma they have suffered and come out to the other side with a feeling of increased resilience and empowerment with professional guidance.
If you are suffering or know someone that is suffering from trauma or post-pandemic stress know that seeing an experienced hypnotherapist who uses advanced methods of hypnotherapy can make all the difference and relatively quickly. You really can get back to living a life worth living!
Share this article with a friend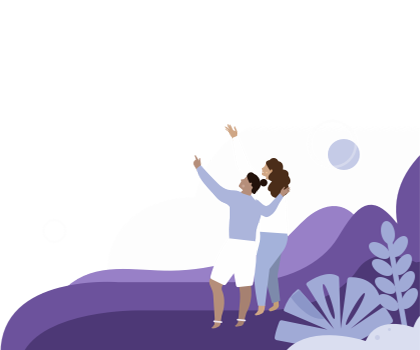 Find a hypnotherapist dealing with PTSD