Peace and goodwill this Christmas or stress and anxiety?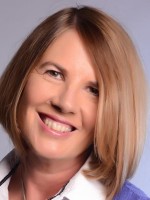 The party season is almost upon us and although it is often assumed that everyone enjoys this time of year, for many that is simply not the case. For a whole variety of reasons, we can sometimes need a little help to make our life sparkle during the festive season. Hypnotherapy may be the tool that you need to help your Christmas and New Year flow smoothly and be fun this year!
The Christmas and New Year holidays can take stress levels to new heights with all the planning and extra work that entertaining family and friends can bring. For those of us already suffering with high levels of anxiety or stress this can turn an enjoyable family Christmas into just another ordeal to get through. Handy hint: Make sure you take time out to enjoy each moment and if that's proving difficult, remember to ask others to help you; after all it's your Christmas holiday too. Be kind to yourself, you also deserve to have a little fun.
The party season can also be difficult for those people trying to keep addictions under control. The abundance of alcohol around during this time of year can destroy our good intentions to eat and drink sensibly. Previous attempts to quit smoking can also be undone when the effects of alcohol undermine our resolve to maintain our excellent progress. Handy hint: If you know that you might be tempted to over indulge this Christmas, make sure that you only have a limited supply of those items in the home. Often the extra work of having to go out to get what we want will put us off from actually doing so.
We all want to look our best for the office party and family gatherings, however, the first trip out to the shops or a visit to our wardrobes can be a disappointment as we realise that we don't look as good as we thought we would. Handy hint: Remember that dress sizes can vary hugely between shops, so always take in a larger size into the changing room than you would normally wear as well as your usual one, to avoid disappointment. After all the size number is just that - a number and it's more important that you feel comfortable and look good than to force yourself to wear a size that does neither.
The great news is that if you need more than a handy hint to help you with these issues, then a good local Hypnotherapist will be able to help you over the worst and help to get the party season off to the very best start. Whether it's for the office party or to give your New Year's resolution for 2015 the very best chance of success, give your local hypnotherapist a call and book an initial consultation to find out if they are the right one you. They will reassure you of their ability to help get you back to being the best you there is and answer any questions you may have.
Quit smoking sessions, are often just one double session in length, helping people to become non-smokers almost overnight. The great thing about using hypnotherapy to stop smoking is that it can remove the urge to replace smoking with other addictions such as food, helping you to maintain your weight as you stop smoking.
Weight loss sessions can vary between therapists and Hypnotherapy can either be used to 'kick-start' that healthy eating plan or as a regular support mechanism or as the main method of weight loss.
If 2015 is going to be your year, free from stress, anxiety or depression then a hypnotherapist can help you to make quick long-term changes by using their skills to help you to enjoy life again. Make 2015 different, commit to yourself today and start to live the life you choose!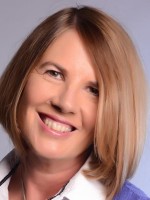 Jenny Mellenchip is a clinical hypnotherapist offering Solution Focused Hypnotherapy to clients in Northwich, Warrington, Middlewich and Knutsford from the premises of Absolute Beauty on Station Road in Northwich. Jenny is shortly going to be offering hypnotherapy to clients in the Stafford and Stone area of Staffordshire.… Read more
Located in Northwich and Stafford.
To book an appointment, please get in contact: