Online therapy - what's that all about?
Are you looking for hypnotherapy to change habits, get rid of anxiety or perhaps move on from Loss? Perhaps you are struggling with menopause symptoms such as hot flushes, night sweats and insomnia? Or maybe you need to overcome a fear or phobia?
As recently as a month ago you would have had the choice of face-to-face or online therapy, and had to work appointment times around work/ school/ family commitments, so would probably have been looking in your local area. Now, things are different.
Coronavirus, or COVID-19, has impacted just about every aspect of our life and that includes therapy. It is not appropriate now to see clients face-to-face so some therapists have ceased to trade, but many therapists have taken their business online.
Advantages:
More flexibility regarding appointment times.
No travel time or issues regarding parking.
No issues for those with mobility issues.
Therapy in the comfort of your own home, you just need a space with an internet connection where you won't be disturbed.
You can now work with a hypnotherapist anywhere in the country, rather than within travelling distance of your home, giving you a greater choice.
Disadvantages:
Hands-on therapy such as reflexology, massage and reiki (except for distance reiki) are no longer possible, so therapists who previously offered hypnotherapy plus one of these types of services may now only offer hypnotherapy.
A reliable internet connection is needed.
A quiet, undisturbed place, which is a confidential space, is needed (no children/pets passing through, no tv in the background etc).
So, if you are thinking about hypnotherapy, or any other therapy online, please do your research and consider the following:
Use professional registers such as Hypnotherapy Directory to get an overview, then narrow your search; most hypnotherapists have special areas of interest such as weight loss, anxiety or addictions.
Visit potential websites, Facebook pages and LinkedIn profiles to get a greater insight into the therapists and their qualifications.
Do you have a preference for working with a male or female? 
Are you looking for a hypnotherapist to work in a language other than English?
What is the feedback from clients and colleagues? Look for recommendations and reviews on websites and LinkedIn or Facebook and Google reviews.
Is there a professional photograph of the therapist? Are you comfortable approaching someone who has a silhouette as a photo or a picture of their dog?
Remember that some therapists will be unable to work from their professional address but want to continue offering a professional online service from home. A clean, tidy space without distraction is obviously desirable, but the most important factor is that their space is private.
Does the therapist offer a no-obligation consultation? This gives both the therapist and the client the opportunity to get more information.
Ensure that your therapist has insurance.
Remember that you have a choice - but so does the therapist, and they are under no obligation to work with you if they don't think you are committed to change, or if they feel that your needs are outside of their field of expertise.
Expect to pay before the session.
Treat your therapist with respect; they are not there to be your new best friend but to help you achieve change. If you fail to turn up for your online appointment or cancel last minute then expect to forfeit some, or all, of your payment (check terms and conditions.
Finally, a word about fees: a good therapist invests in their continuous professional development, pays membership fees, insurance etc. If the fee quoted seems ridiculously cheap then ask yourself why.
Wishing you the best of luck with your therapy.
Share this article with a friend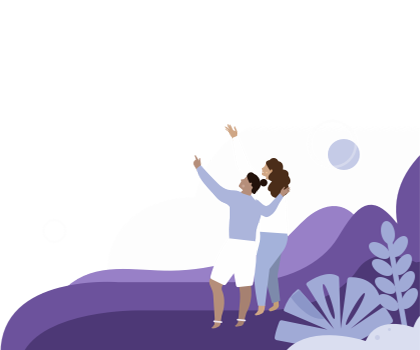 Find the right hypnotherapist for you