Low self-confidence
Negatives into positives
Are you struggling to deal with your negative inner self? Do you wish you could go and meet up with your school friends for that much-discussed reunion? Or go to the beach with a loved one? Or go on a challenging long walk with family members? Or just be happy when someone close thinks of you and makes the effort to either phone or pop round? For some people, these are not only challenging events but they can also create a feeling of low self-esteem, unhappiness, and hopelessness from within.
Often, many of us who experience these emotions find it impossible to climb out of the enormous crater that we ourselves have created, albeit subconsciously. This can often lead to disliking yourself and others and to a lack of confidence which can impact all areas of your life.
Negativity is normally borne from negative past experiences. We all experience times when life doesn't really go to plan but we know that this is usually temporary. The issue is when negativity becomes the norm. It can be compared to feeling sad for a while and being in a deep depression. In fact, those who are diagnosed with depression also have a tendency to be stuck in negative thought patterns. 
Generally, negative thoughts begin with experiencing mistakes, criticisms, or even personal threats. These events can be so detrimental that they remain in your subconscious mind causing you to continue thinking about them long after the event. They then manifest themselves and become your focus of attention.  
For example, if you repeatedly tell a child that they are naughty in the early years of their life, they will then eventually believe it! This can lead to negative self-talk phrases such as 'I'm not as good as others' or 'I'm a bad person'. The longer this cycle persisted, the more likely it is that your thought patterns will have become tainted with negativity.
It can take roughly 21-28 days to create either a positive or negative habit. Negativity is a habit, which means it is a learned emotion and behaviour. If you can learn to be negative, then the good news is that equally, you can learn to eradicate this emotion and replace it with positivity. By reprogramming your thinking, you can begin the process of changing your life.  
It isn't going to be something that can be changed overnight, however, treatments using positive suggestions and hypnosis will address the problem and can help to refocus your thoughts. Hypnotherapy enables the conscious mind (logical, critical, and analytical) to be bypassed by speaking directly to the unconscious mind (unconditionally accepting) in a language it understands using patterns, association, and metaphors.
The pivotal element is to stop those negative thoughts as soon as they come into your mind and shift your focus onto something positive. When your brain is fuelled with positivity, it automatically makes you happy, which in turn allows you to become more productive and successful and to live a more fulfilling and enjoyable life. 
Useful tips to help you feel more positive:
 Try to visualise yourself doing whatever you enjoy doing. Listening to music,     going shopping, playing games, reading a book, stargazing, etc… take yourself back there and notice how it feels.
Surround yourself with positive friends and family who operate in a supportive way. If you spend your time with negative people, inevitably they will drag you down.
Reframe the thought or thoughts that make you think in a negative way. Try looking for the positive in a bad situation. For example, if you get stuck in a traffic jam, then listen to a podcast where that time is well spent learning something new.
Listen to a podcast called 'Happier' by Gretchen Rubin. She is an influential and thought-provoking author who focuses on happiness and human nature.
Another great podcast is 'The Good Life Project' by Jonathan and Stephanie Fields. The couple share discussions around living life to the fullest but with a sense of meaning.
A great listen is the audible book 'Think Like a Monk' by Jay Shetty. He is so inspiring and thought-provoking, if you do nothing else this year you should read or listen to this.
Set yourself achievable goals on a daily basis. It could be going for a walk in nature, reading a certain number of pages in a book, cooking something new, weeding the garden, or phoning someone to just say hello.
Hypnotherapy is a powerful tool that can help you to develop your skills to turn a negative mindset into a positive one. Instead of focusing on unhelpful thoughts and beliefs, you can learn to re-frame those thoughts and beliefs and aim for positive outcomes and have a happier life.
Share this article with a friend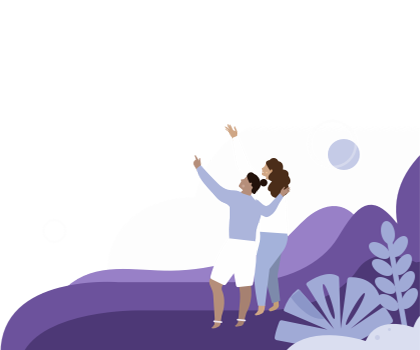 Find a hypnotherapist dealing with Low self-confidence