Weight loss
Natural Weight Loss Hypnosis
One of the main issues of any weight loss program is the stress, fear and difficulty to follow it through especially if you feel it is restrictive in some way.

Are you aware that hypnosis can help you to eliminate the fear of failure, food cravings, loss of control and reduce stress in addition to making it more important for you to make better choices?

This assumes of course that you want to make better choices. I am sure you know someone who does not eat that healthy and does no exercise and yet is still happy with their weight.

The process begins on the inside first and then the outside changes will happen automatically.

With this method of weight reduction there are no pills or potions or calorie counting and no reducing yourself to tears because you are so hungry.

Natural Weight Loss Hypnosis

Hypnosis has helped millions of people live a happier healthier life by achieving their weight loss goals and having the body they want. 

By utilising hypnosis you will have more control in your life, less stress, more energy, ability to sleep better and increase motivation to achieve your goal amongst other things.

If you are fed up and have struggled to lose weight in the past or keep yoyo dieting then the answer for you could be hypnosis especially if you have tried everything else.

Weight loss and the body you want starts with a change in identity moving away from your old self to your new self image and the best way to by pass the critical factor of the conscious mind that will stop you in your tracks is through hypnosis.

Hypnosis will help create emotional attachment to your goal which will enable a change of your long term habits and behaviours. The process is the most natural way to shed the weight and more importantly keep it off.

You see at the moment the reason most people struggle to lose weight is because they are trying too hard and don't know how to get to to their ideal weight and size and stay there. Day after day we are being bombarded with adverts from the television, radio etc. to encourage us to eat all the wrong things.

If you watch the film Fed Up you will have an insight to the food industry and exactly what goes on in terms of creating a nation of obese people.

In the UK and the US we have a major obesity problem and it did not happen overnight, however ask yourself why do France or Germany or China not have the same issue?

Hypnosis is an extremely powerful method to help you reach your weight loss goals. It makes no difference whether you want to lose 5, 20 or 100 pounds. Hypnosis can change your long term habits and behaviours by creating leverage which in turn can change your relationship with food and enable your unconscious mind to work for you as opposed to against you!
Share this article with a friend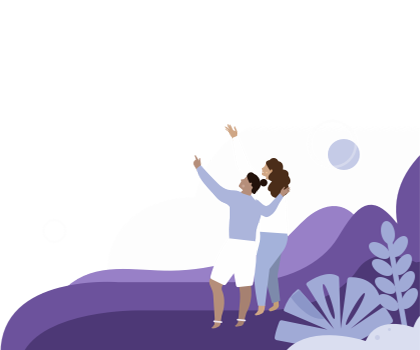 Find a hypnotherapist dealing with Weight loss