Anxiety
Moving on from lockdown
How do we feel coming out of lockdown? Have you lost your confidence as you have been on furlough or has your business been affected by lockdown and restrictions?
Are you feeling stressed or suffering with anxiety about the future, feeling low, depressed and overwhelmed?
Are your clothes feeling a little bit snugger as you're putting on weight and are struggling to lose what I affectionately call the lockdown love handles? Would you like to feel more in control of your health and weight? 
Hypnotherapy can help, but in the meantime here are just some of the ways to remain mentally well in these exceptional times.
---
Always look after the basics first
Eat, hydrate and relax, everything starts with a good night's sleep so make sure that you prioritise rest.
Wear clothes that make you feel good
Now that the hairdressers/barbers are open and nonessential shops, wear clothes that make you feel good as you step out of lockdown. When we look our best, we tend to feel our best - it's as simple as that.  
Don't be too hard on yourself
Well done for getting through the last 12 months! Moving forward we will have built up resilience to help us move through the next 12 months.   
Feeling blue? Get some endorphins
A good way of releasing endorphins is to keep active. The gyms are now open or alternatively you can go for a walk, bike ride or run. Research shows that if you dedicate some time to your health and fitness, a healthy body equals a healthy mind, so get moving.
Connect with your friends
Friendships are so important at this time, so be there for each other, it helps to share your worries and anxieties. Spending time and sharing your feelings with close friends gives you a safe place to not only vocalise how you are feeling but to give you the space to process your thoughts, feelings and emotions. So book time in your diary for a catch up with your friends you may be surprised to find they are feeling the same.  
Switch off
Don't get carried away and get yourself involved in drama from other people's conversations, the news or social media, this will help control the negative thoughts in your head.
We so often waste a lot of our time worrying about things that never happen, so reframe the conversations and start looking at all the positives moving forward. Don't negatively introspect about the past, you did the best you could under difficult circumstances and leave it at that, as the saying goes 'don't look back you're not going that way'.  
---
During the last year our world has changed so give yourself a break, it's ok to feel a bit wobbly, nothing lasts forever and we are all in this together. Support others and don't be afraid to ask for support when you need it, we are better as a tribe than as individuals. However, if you feel you're worrying excessively, scared or are generally in a bad head space, please contact a mental health professional or your GP.  
Share this article with a friend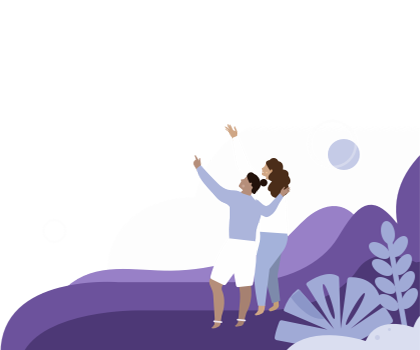 Find a hypnotherapist dealing with Anxiety