Magic for the menopause
This last week has seen us celebrate World Menopause Day. Countries around the world have been raising awareness in the workplace, in our schools, in our communities, in our families, and in all aspects of life. Recently the TV celebrity Davina McColl has been doing some brilliant work around raising awareness on the menopause.
Life during the menopause can be challenging, stressful, painful, confusing, emotional, bewildering, tormenting and so much more...
So what is the menopause?
In brief, the menopause is a natural part of the ageing process when a woman stops having periods. It is completely natural and is a part of every woman's life cycle through the ageing process. It normally happens between the ages of 45 and 55. The ovaries have stopped releasing eggs and are producing less oestrogen. A woman is in the menopause when she has not had a menstrual period for more than 12 months. 
Symptoms include hot flushes, night sweats, feeling emotional, irritability, vaginal dryness, difficulty sleeping, difficulty concentrating, memory issues, and more. Women experience symptoms on varying levels and not everyone needs treatment.
The most common form of treatment is Hormone Replacement Therapy (HRT). It comes in the form of tablets and patches. I am proud to say that it was my own Mum's cousin who was one of the pioneering doctors who brought HRT over to the UK from the United States.
Every woman's experience of the menopause is different. Some will experience extreme symptoms. Some none, or very little. Some will opt for HRT. Some won't. Some will combine HRT with other forms of treatment, such as Clinical Hypnotherapy. And some will primarily use Hypnotherapy on its own as a stand alone treatment. It is whatever works best for you. 
Hypnotherapy for the menopause
So how can clinical hypnotherapy help you during the menopause? Clinical hypnotherapy is probably not what you think it is. We've all heard of hypnosis,  and we've all heard of hypnotherapy, but clinical hypnotherapy is something slightly different, something more advanced, and something quite phenomenal. 
Clinical hypnotherapy is a well researched, dynamic and extremely powerful therapeutic treatment that not only uses hypnosis, but more powerfully it incorporates the deeply induced state of hypnosis alongside the highly charged modes of neuroscience, its technologies and the effective states of trance. Combined with my own unique processes and blend of therapeutic techniques devised over many years of work and experience, working alongside Paul McKenna and Dr. Richard Bandler - it is in fact magic! 
 
Using clinical hypnotherapy, I usually work with people who come to see me as a last resort, when everything else has failed. And after successfully working with me, my clients usually say: "Wow! How did you do that?! I don't actually know what you did or how you did it!!" And it is the same with the menopause. 
Working with women facing the challenges of the menopause shows me that although we cannot escape, or eradicate the issues of the menopause, we can work to ease and alleviate the symptoms and its effects. 
We can develop, learn, and use techniques and strategies to ease our symptoms. 
And we can  live our lives during and throughout this challenging period with renewed zest, vigour, passion, motivation and wellness, and the utmost desire to live our lives to the fullest.
Clinical hypnotherapy can be used alongside other therapies and treatments for the menopause, including Hormone Replacement Therapy to supercharge you into the next stages of your life, preparing you for the best years of your life, and creating adventure, opportunity, and wellness that you never thought possible.
For more information on the menopause visit: nhs.uk/conditions/menopause/
To find out more from Rebecca email: rebecca@harleystreettherapyclinic.com 
Share this article with a friend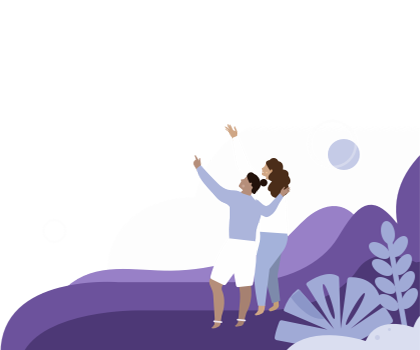 Find the right hypnotherapist for you