Weight loss
Losing weight and changing habits with hypnotherapy
Have you gained weight or picked up any unwanted habits during lockdown that you now really want to let go of? Many people developed new habits as coping strategies during the Coronavirus crisis, to deal with the enforced isolation we all had to adhere to.
For some it was a particularly stressful and worrying time, causing intense anxiety about the health of ourselves and loved ones. For others there was and still is uncertainty over jobs, finances, and security. Whilst some people found staying at home easy to do, others felt really lonely, isolated and vulnerable.  Boredom was also an issue, and whilst some relationships flourished with more 'together time', others found it a massive strain.
All of these added pressures meant that people were leaning on habits like overeating, drinking more alcohol than they normally would, snacking on sugary foods or smoking more than usual. Whilst some people exercised more, took up running, cycling, others found they were moving less, which inevitably has caused weight gain for many.
Hypnotherapists are having many enquiries from people who have picked up bad habits and are now finding it difficult to let go and be healthier as we ease into our 'new normal'.
Hypnotherapy can help by re-wiring positive alternative habits directly into the subconscious mind (which is where our habits are 'stored'). Once this clever part of the mind realises that you wish to transform a habit and replace it with a healthy alternative, it will comply. The mind learns through repetition, so a personalised hypnotherapy recording can be listened to daily in between and following sessions. This will reinforce the new thought patterns and cement lasting change.
Some of the habits that can be successfully changed with hypnotherapy include sugar addiction, reducing or quitting alcohol, losing weight by choosing healthier foods and smaller portions, increasing motivation to exercise and quitting smoking.
The virtual gastric band hypnotherapy for weight loss is a non-surgical technique using advanced hypnosis to retrain you to be satisfied with smaller amounts of food. It positively changes your eating habits and attitude to food, giving safe, predictable results. The clinical hypnotherapy convinces the brain that the stomach is full after an adequate level of food consumption and that there is no need for more.
The programme is not a short- term fix. It allows you to eat what you want but in smaller portion intake. This means that you won't feel deprived and therefore gives you a long- term solution to weight control. The treatment works by helping you to permanently change your eating and lifestyle habits by communicating with the subconscious mind. 
An actual surgical gastric band reduces the size of the stomach and may achieve the same results but a virtual gastric band can be undertaken quickly and privately, without long waiting lists, large financial costs and with no risks or need for ongoing medical treatment.
If you have gained weight or come out of lockdown with other unwanted habits and are committed to changing or reverting back to your pre-lockdown health, hypnotherapy could give you the support you need to follow through and achieve your goals.
Share this article with a friend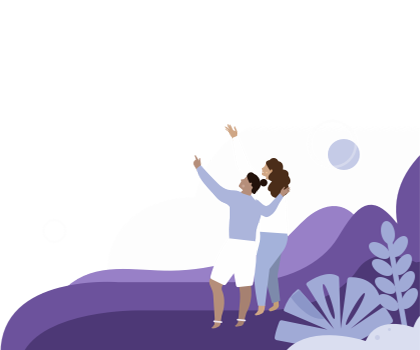 Find a hypnotherapist dealing with Weight loss