Weight loss
Lockdown and weight loss hypnosis sessions online
It is almost a year since the coronavirus hit us. Who knew that 2020 was going to be filled with a global disaster as the virus has spread around the world very rapidly. It is 2021 and we are still unsure when this period of uncertainty will end. Most individuals have been affected by the virus whether it be through losing someone, work related issues, being stuck with an abuser, isolation, weight gain from not getting out enough, anxiety, depression or just simply struggling with how different life has become. 
With government guidelines constantly changing, we are faced with a lot of uncertainty. It is almost a year since many have worked from home, with some having faced a job loss. Weight gain has certainly become an issue and many have predicted that we will be faced with the problems of obesity, which may further impact the NHS. Obesity is linked to many chronic health problems. 
We're less active 
Over the last year you might find that you have been less active as the travel to and from work has been cut out. You may have been doing a lot more steps when you were attending work and being more active with the constant up and down of stairs and walking to meetings. Now that you are at home, the steps have been cut out. Many are sat in the same position for hours before they think they have neglected themselves, whether it be making a drink, going to the bathroom or to eat.
Being sat in the same position for long periods of time can make you unfit and gain weight as the calories consumed will not be burned off. It may also give you pain in your joints with inadequate movement.  
There are things that you can do at home: 
Put a reminder in your phone to get up from your desk every 30 minutes, whether that be up and down your stairs or to make a drink, but ensure you have a stretch. 
Ensure you take a lunch break or you may neglect yourself, become very hungry and wolf food down later.
Go out for a walk during the day. With the dark nights looming you might feel unmotivated in the day to go out, but you can attempt to go out in the day at least three times a week or as many times as you can.
Keep a wall chart with reminders or have a little note above your desk with simple prompts to keep moving. 
There are lots of exercises and keep fit videos online, so why not try them? If you have kids at home, get them involved in your breaks and in the workouts. 
Plan your meals. You can bulk cook on a weekend and freeze for a later time. This will help prevent you from making unhealthy choices with food.   
Online hypnosis for weight loss
For some of you, you may benefit from speaking to a therapist to help you to get on track. With lockdown and the uncertainty of the pandemic most therapists are offering online/video sessions. There are no differences to seeing a therapist in person other than you will be behind a video screen. All you need is a quiet space and a secure WIFI connection and you are ready to go. Many have preferred online sessions as they are safe from the virus, they do not have to travel to the therapist and they are in the comfort of their own home.
Don't delay your journey to looking and feeling good because of the pandemic. Many businesses are still running, but just in a very different way to what we are used to and that is a face to face service. We are lucky we have an array of technology platforms where we are still able to get help and connect with others.  
Share this article with a friend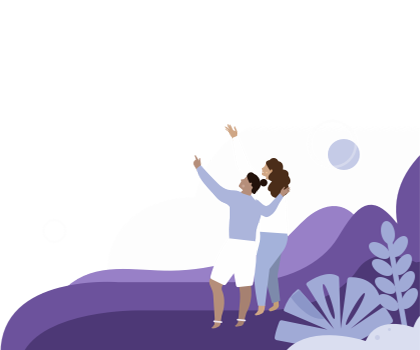 Find a hypnotherapist dealing with Weight loss