Letting go of anxiety with hypnosis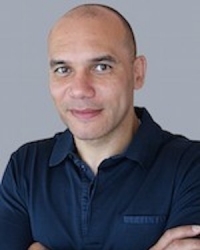 Let go of anxiety with hypnosis
Anxiety has made a number of people hostages of their own minds by making them lead lives full of fear not knowing when the next attack might occur. There is no justification as to why someone should continue tolerating anxiety when it is possible to get rid of it and gain control of your life by using hypnosis. 
The benefit of using hypnotherapy for anxiety is that it doesn't require you to spend thousands of pounds to make it work. You only need to believe in the technique and have the commitment to try it and give it a chance to work for you. Below are the steps you can use to get rid of anxiety using self hypnosis. 
Find a comfortable place
Physical comfort is essential for the success of any technique that involves the mind. While trying to cure anxiety using hypnosis, look for a comfortable place and be as comfortable as possible. Lie on the floor and place your arms beside you with head rested in a comfortable pillow. You can alternatively sit upright on a chair with your arms resting on your laps. Once comfortable, begin to relax every part of your body; your head being the first and moving down to your toes. But as you strive to get comfortable and relaxed throughout your whole body, it can be tempting to drift into slumber land. You must remain conscious and avoid all attempts to fall asleep. This is when you will get effective results. 
Begin the journey
Before you embark on hypnosis, it's imperative to understand that the aim of the whole exercise is to create an experience that will bring deep calm into your body and develop the ability to get that feeling with a simple trigger. In this manner, whenever you experience any anxiety attacks, you just need to establish a connection with the pleasant experience and use it to replace anxiety in your brain and in your thought processes. 
Begin the hypnosis by visualising yourself in the most relaxing place you've ever been to. This can be a pleasant place where you spent your honeymoon or it can be where you attended an event which you still have nice memories of. If you can't figure out a physical place you've been to, visualise yourself as being in some of the calmest places you have ever dreamt of. It could be a beach you wish to visit or it can be nice holiday resort, a walk in the park during spring etc. The essence of this visualisation is to create perfect conditions in your mind which will enable your body to completely feel at ease. 
Descend into deep relaxation
Once you have visualised your perfect place of deep relaxation and calmness, you now have to descend down and experience every moment of it. Let's say for example you picked a peaceful garden. Try and form a very clear picture of the garden and imagine that it has some steps leading you to your favourite spot where you will get total relaxation. With a clear image in your mind, imagine that you are walking down the steps and as you take each step, you keep telling yourself that you are getting more relaxed. Remember, hypnotherapy for anxiety will only work if your body and mind will achieve the peace and tranquility you are trying to create. 
Create a trigger
Now that you have walked down the stairs right to your perfect spot of relaxation in your imaginary place, take time and enjoy the peace and tranquility. Imagine yourself breathing in and out while spreading out your arms to get more relaxed. Feel the deep sense of relaxation that exists in that place and tell yourself affirming words such as "I am in total control of my life and anxiety is no longer a problem".
In order to create trigger so that you can always travel back to your world of perfect peace and relaxation whenever you experience anxiety attack, pinch your thumb and feel the pain. Once you do this, repeat the affirming words again. This will create a trigger so that whenever you are feeling anxious, you simply pinch your thumb and your mind will race to your garden of relaxation and you will remember the affirmation and replace anxiety with peace and calmness. 
Coming back 
When ready, it's time to come back to reality. Just as you visualised yourself walking down the steps, visualise yourself walking up the steps back to where you came from. In doing so, have in mind that you have unlimited access to this garden and you can always go back whenever you wish. If you do this as explained, you will be able to get rid of anxiety and in case of any attacks, simply pinch your thumb and you will be back to your garden where perfect peace abides.
You have to realise that it will take time, effort and dedication to effectively get good results while practising self-hypnosis for anxiety. But most importantly you must believe in the ability of this method to work for you. It has worked for lots of people and many still use it even today so there is no practical reason why you should be an exemption. I wish you all the best in your quest to get rid of anxiety with hypnosis. If the problem persists then contact a hypnotherapist that can help you.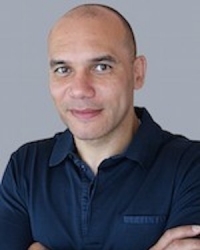 About Me
Biodun Ogunyemi is the founder of Optimind, one of the leading hypnotherapy practices within the UK. He has practiced on Harley Street and is an experienced hypnotist, trained to the highest level in Advanced Hypnotherapy and NLP and is the author of over 180 hypnosis products.
Optimind is listed as one of the Top 3 Hypnotherapy practices in Glasgow by Three Best Rated for p… Read more
Located in Glasgow.
To book an appointment, please get in contact: