Just breathe!!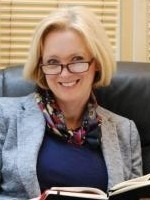 In extreme circumstances we can live without food for weeks, live without water for days but if we stop breathingeven just for a few minutes, we will die!

Fortunately, our autonomic nervous system makes the job of breathing an automatic process and we don't have to think about it or include it in our multi-tasking lives. However, when we choose to, we can become aware of our natural breath and influence it too if we choose to.

If you are concerned with overcoming addictions, losing weight, preventing unnecessary anxiety or any other condition that you might take to a hypnotherapist, you may want to consider paying some attention to your breath. How we breathe affects us in a number of ways, and simply increasing the effectiveness of your breath, can lead you to become healthier, calmer and more relaxed.

If you think of the times when you feel stressed, unwell or highly emotional you will realise that this affects your breathing rate, which usually becomes quicker and shallower. This is normally a temporary change that lasts no more than a few minutes but some people get into the habit of breathing like this all the time and it sends a message to the brain that there is a reason to feel agitated. This puts the body into a condition where the stress response is more easily activated. Now, this is useful if you are in a precarious situation, or about to participate in a competitive activity, but not if you are simply going about your everyday life.
The good news is that just like any other habit, good breathing practices can be learned. When we breathe from the diaphragm (belly breathing) we take in more oxygen and we need to take fewer breaths per minute which has the effect of slowing our heart rate. This effective breathing is better for our health and also has the effort of making us feel calm and relaxed.
Ask your hypnotherapist to teach you some simple breathing exercises and practice these a few times a day until you establish an improved natural breathing habit. It'sbest to do this when you are relaxed and comfortable when you can enjoy the experience.
The secret is to do this before feeling anxious rather than trying to control the breath when you are in a state of anxiety. Trying to control the breath when it has already increased is difficult and could actually make the problem worse. 
All you need to do is to remember to breathe… in a way that supports you best.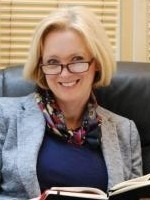 Lesley Lyle is a university trained Clinical Hypnotherapist and Applied Positive Psychologist. She runs well-being clinics in Harley St, and New Forest. She is also a stress management trainer and happiness specialist.… Read more
Located in New Forest and London.
To book an appointment, please get in contact: