It's All About Happiness – Food is the Weapon
Obesity levels among British adults have risen by a staggering 25% since the 1960's according to the Department of Health.  In the news recently we heard how a group of surgeons backed gastric band operations on the severely obese saying that they are worth doing because they cut down on weight-related diseases and save on treatment costs.
People who are overly obese are prone to related diseases such as high cholesterol and at greater risk of heart attacks, strokes, high blood pressure, lack of self-esteem, diabetes and even cancer placing an increasing burden on the already stretched NHS.
Waiting lists for the gastric band on the NHS are high and only the severely obese can get this operation as a last resort treatment. To go privately a gastric band operation can cost you approximately £9,700.
Power of Our Subconscious Mind
For the last couple of years using the power of our subconscious mind to beat and overcome obesity has gained momentum in this country.  This is why I am an advocate about the Mind Band, gastric weight programme that I offer.  Working with clients in my Cotswold based hypnotherapy practice  I address weight loss on several levels.
In my experience what dieters most need is motivation and support.  Whilst working with me we focus on good healthy nutrition; we plan your goals so that you know at the outset where you are heading.
Most overweight people have emotional issues around food.  I read with interest in January an article in The Times Magazine which highlighted people who had successfully lost several stone in weight, from the gastric band operation and other diets.  The article emphasised how desperately unhappy with their new size dieters were.  The original emotional issues had not been addressed as to why the person was originally overweight.
Hypnosis Controls Feelings of Loss and Emptiness
French diet Guru Dr Pierre Dukan creator of the internationally known Dukan diet believes "it's all about happiness.  Food is the weapon – Food, love, beauty, nature, spirituality, without these you are lost.   Empty, empty, empty."  If not enough boxes are ticked you eat for comfort, you get fat, you eat for more comfort, you get fatter". When you are on a diet food is always on your mind…focusing on what I can and cannot have.  Hypnosis takes away these feelings.
I agree with Dr. Dukan who believes that the answer is to have control over yourself and ultimately your happiness. We live in a consumer society and we are encouraged to consume, consume and consume.  Go back to basics and enjoy what is freely available such as fresh air, laughter and mindfulness.
The chic French stay thin because they eat less, enjoying smaller portions.  The key to the virtual gastric band is to eat less, eat good sensible fulfilling nutritious food and to feel full very quickly.  Essentially too, to be emotionally and physically happy with the new you in control of your thoughts and feelings. To enjoy a better quality balanced life.
The Mind Band Programme
With this programme we look at why and how you are overeating, what is missing in your life and how we can introduce it.  It is easy - just 4 sessions with plenty of telephone support.  I help you to feel in control of not just your eating habits, but also every aspect of your life.
The Mind Band is a mixture of hypnosis and cognitive behaviour therapy that encourages the patient to discover and alter their eating habits. Then using hypnosis a 'virtual gastric band' is fitted, enabling the client to eat smaller portions of food and not as often.
Advantages
There are numerous advantages to the Mind Band compared with actual gastric band surgery. These include:
The client does not need to have a body mass index of over 40 (or over 35 with medical related illnesses). The virtual gastric band is performed on people with a BMI over 25 which puts them in the overweight category.
There are no side effects to the virtual mind band unlike in actual weight loss surgery.
The cost of the mind band is around one sixth of the cost of actual weight loss surgery in the UK.
There is no painful surgery to recovery from and no recovery time in hospital is needed.
What happens in Mind Band therapy?
Virtual gastric band therapy consists of a series of one hour sessions plus CD recordings which are used for reinforcement at home. An initial assessment and full dietary history is taken during the first session. The first session also introduces the client to hypnosis. In the second session the client begins the process of having the gastric band fitted. In the next few sessions the patient will have the band fitted and then begin to have the gastric band adjusted to encourage further weight loss. Patients are expected to listen to the CD recordings to reinforce the therapy.
For only £550 you can experience freedom from being unhealthy, lacking confidence and feeling unattractive.  To find out more click here:  Gastric Band Therapy.
Share this article with a friend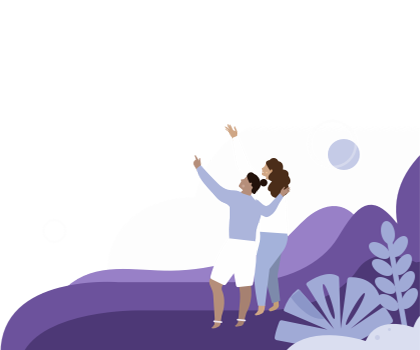 Find the right hypnotherapist for you