Hypnotherapy online - how does it work?
During our current crisis with the Coronavirus and social distancing, many therapists and hypnotherapists are doing sessions online for the foreseeable future. This is good news if you want help straight away and don't want to wait weeks or possibly months before dealing with an issue.
I am really grateful that I have always helped half of my client sessions in this way and I know that remote sessions have the same results as in-person sessions. I mainly use a system called Zoom (which is free for clients to easily download) as the connection tends to really stable and reliable. I have also done sessions on Skype & Facetime, which work well too.
How do online sessions differ?
Really the only difference is that the client and therapist are looking at each other and talking through a computer screen, rather than sitting in the same room. It does feel like we're together though, as I'm sure you understand if you've chatted to friends and family via Skype or Facetime.
What to expect from a session of online hypnotherapy
The first part of any hypnotherapy session is the consultation and involves an explanation of the techniques and what will happen in the session, discussing what the client wants to focus on and answering any questions the client may have.
The second part of the session is the hypnosis or actual therapy, whereby the client relaxes with eyes closed and listens to my voice. This involves talking my client into a relaxed state whereby the conscious part of the mind takes a step back. In hypnosis, we access the subconscious part of the mind to understand and help the client to let go of the root of their challenge or issue. The client is totally aware at all times and can come out of this relaxed state at any time. A hypnotic state of mind is really just a state of inner focus, a state of mind that we go into many times a day, without really being aware of it. I describe this relaxed state as similar to when you're engrossed in a book or film or if you're taking a very familiar route to work and you go into 'autopilot' and arrive without really noticing how you got there. It's a very safe, natural, relaxed state where the subconscious is open to suggestion and positive changes that the client wants can take place.
After the hypnosis part of the session, I gently bring my client out of hypnosis and back to a state of full awareness. We will then have a chat and I make sure that the client feels good and calm before we conclude the session. The mind learns by repetition so an MP3 audio recording is included with every session or package of sessions - this is to be listened to daily for a few weeks and is an important part of the therapy and the positive results.
Preparing for a session of online hypnotherapy
You need a quiet room where you won't be disturbed for the duration of the session.
Turn the phone off and let family members or housemates know that you are not to be disturbed until you come out of the room. If you're alone at home at the time of your session it's a good idea to pop a note on the front door to leave parcels etc. with a neighbour.
You need to be sitting on something comfortable, where you can rest your head back and your neck is supported, but you're not laying down totally. If you are sitting on your bed you need to be propped up with pillows/cushions.
You will need a good internet connection, enough battery on your phone or computer and ear/headphones if possible.
If you need help at this uncertain and difficult time, you don't need to wait to get some help and support. Find a hypnotherapist who is used to, and comfortable with, working online and make sure you have a phone chat or consultation before committing to an actual session. Some hypnotherapists also do their consultations online and you can choose to do yours this way to check that you feel comfortable.
Share this article with a friend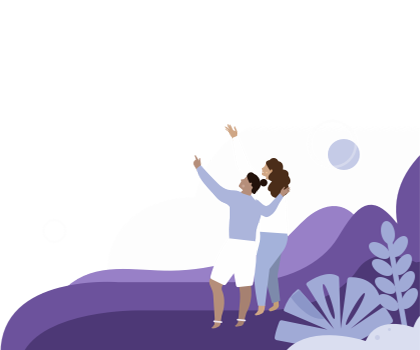 Find the right hypnotherapist for you