Hypnotherapy help for children and kids with exam nerves and anxiety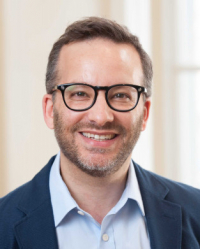 Hypnotherapy can be very effective for children, teens and kids with exam nerves and anxiety. Stress, anxiety and test nerves seem today to be a part of children's lives in ways that thirty or forty years ago were more or less unheard of. Hypnotherapy is a powerful intervention to help children with stress and anxiety. Hypnotherapy addresses your child's imagination and emotions in a way that simply talking directly may find hard to achieve. 

What has produced your child's stress or anxiety? 

Often children feel stress from school work, bullying, sibling rivalry, or playground fights. Indeed exam nerves can appear before your child's weekly spelling test or in the run up to A levels. Children seem to have more stress than ever, and that stress is often operating on a subconscious level. Hypnotherapy, which addresses our subconscious thoughts and feelings, is a very powerful tool to help your child.  

How can Hypnotherapy help children with anxiety? 

Children are often very articulate but may also find it hard to express exactly how they feel, or have enough self knowledge to know exactly why they feel unhappy at any particular moment. Hypnotherapy will help your child address the real causes of stress by looking at how your child views and feels about their daily life.

Hypnotherapists report that children often in fact respond to hypnotherapy far better than adults do. Let's remember that children love to daydream and for much of the time are in a relaxed trance - be that when playing, watching television or having fun.

Many hypnotherapists find that it can take perhaps ten minutes to bring an adult into a hypnotic trance, whereas a child is relaxed and in a deep trance within just a few minutes. Children are also much freer in their imaginations and enjoy visualising and using their creative strengths. You will agree that this is so if you have ever had a conversation with a child. Children, unlike adults, use much more imagination and imagery. Children are very suitable for hypnotherapy and respond extremely well.  

What happens during sessions?

Your hypnotherapist will normally speak with you at length before the first session to hear about your child's anxiety and to allow you to ask any questions. You will also normally be expected or encouraged to be present during the session, so that your child feels calm, secure and happy. During the session, your hypnotherapist will ask you and your child about what is happening and about the feelings of stress and anxiety. After some discussion of your child's challenges, the hypnotherapy part of the session will commence.

Hypnotherapy for children with anxiety normally happens with your child's eyes shut. It will involve some guided visualisations along with the hypnotherapist speaking in a more direct way to your child. Ensure that you discuss with your hypnotherapist how many sessions may be needed. After the initial session, your hypnotherapist may recommend a block of sessions to ensure your child's stress and anxiety is addressed and overcome fully.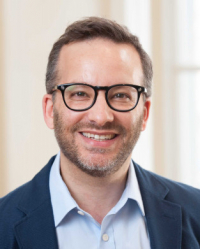 Jason Demant is a London Clinical Hypnotherapist specialising in anxiety, addictions and pain management. Jason is an expert in rapid, solution-focused hypnotherapy and NLP. For more about Jason Demant visit https://jasondemant.com. Jason sees clients in Devonshire Street, W1W, close to Harley Street.… Read more
Located in London.
To book an appointment, please get in contact: