Hypnotherapy for Tourette's Syndrome
Did you know that, as well as being a gentle, yet powerful stand-alone psychological therapy, hypnotherapy has the ability to combine forces with and 'turbo-boost', other interventions?
For example, the integration of hypnotherapy with 'habit replacement therapy' (HRT) can help people with Tourette's Syndrome (TS) who may suffer from painful and sometimes embarrassing tics.
Tics can be motor or vocal, simple or complex and are frequently, though not always synonymous with TS. Examples of simple tics are blinking or shoulder shrugs (motor) or distinct, repetitive coughing-type sounds (vocal). Complex motor tics could include jerky hand-to-face movements or clusters of simple tics, and complex vocal tics include coprolalia (interjecting obscene words), echolalia (repeating what others say) and palilalia (repeating your own words).
Tics are most commonly found in school age children and can sometimes fade in late adolescence and adulthood. Paediatric doctors believe that it is unrealistic to expect interventions to completely eradicate tics in children and seek instead to reduce their occurrence and severity. Doctors may prefer pharmacological or therapeutic treatments, or a combination of both. Prescribed medication does have some success in reducing the severity of tics, but the waxing/waning traits of tics can make it difficult to evaluate success and some people just don't like the idea of taking medicines long-term, concerned about possible side effects.
The alternative, therapeutic approach is HRT which seeks to replace a tic which may be disruptive or painful with a less noticeable, more gentle action.
By consulting an accredited clinical hypnotherapist you can usually have a short, free consultation (by telephone or face-to-face) to discuss a treatment plan. Once a descriptive list of tics, contexts in which they occur and premonitory urges (strong sensations which often precede a tic) has been compiled, client and therapist work together to establish in which order of priority the tics will be addressed.
The client chooses a 'competing response' (CR – an alternative to the tic itself) which can then be put into practice in hypnotic visualisations. As there is a danger of the CR becoming a tic in itself, it's important to choose one which is subtle, gentle and one which can be phased out if desired in follow-up therapy sessions.
At a rate of approximately one to two sessions per tic, it is possible to significantly reduce the frequency and intensity of tics. In addition to this, you may also notice that the emergence of new tics, which tend to appear as an 'old' one is waning, is suppressed by this approach, bringing a great sense of relief to the client and their family.
---
Ready to take the next step? Contact Amanda directly or use our advanced search tool to find a hypnotherapist who can help. Once you've found a hypnotherapist, you can contact them to arrange an initial consultation to discuss what you hope to achieve with hypnotherapy and how the hypnotherapist can support you.
Not sure what to expect from hypnotherapy? See our video on what to expect from a hypnotherapy session to learn more and see what it's like to be put into a trance state. 
Share this article with a friend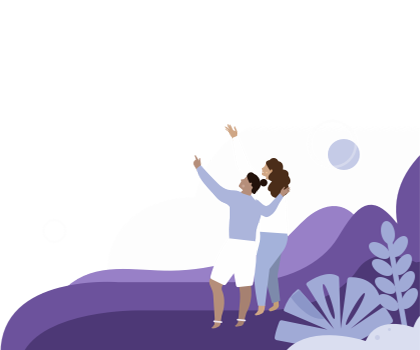 Find the right hypnotherapist for you