Solution focused hypnotherapy
Hypnotherapy for reflection and renewal
When a year ends, we often use this time for reflection and renewal, a time to think about the new year that lies ahead.
Over the years my life has been complex and uncertain. Maybe yours has been as well? But I've learnt to make more effective choices in my life and hypnotherapy has allowed me to integrate a more relaxed and calmer sense of living.
All our goals in life are personal to us and it's not for anyone else to determine what it should be. But it's something which pushes and drives you. The question is, how are we able to achieve our goals?
Perhaps you've tried different approaches but have not been successful in finding success. Maybe you have all the material things in life you wanted, but still don't seem fulfilled? Sometimes our lives can be affected by tiredness, anxiety, stress, feelings of being disconnected with yourself or lacking in confidence.
When it comes to resolutions, it's not usually the things we see that need changing, it's the unconscious patterns we can't see, and the mistakes we don't even know we're making that can be at the root of our inappropriate behaviour patterns. It can be difficult to change those patterns because we usually employ our willpower to carry them out, and often willpower isn't a very effective tool against a habit that has been formed over a long period of time.
Hypnotherapy can help to manage these situations and to stay calm and in control, allowing you the facility to achieve your true potential. It's a combination of psychotherapy and hypnosis. The psychotherapy in itself is extremely beneficial, and its effects are enhanced by the application of hypnosis, which enables the subconscious mind to make beneficial changes.
There are many different kinds of psychotherapy, all of which aim to help people overcome stress or emotional problems. But in solution focused hypnotherapy it does not involve analysing painful memories from the past. The past experiences are acknowledged and then together we work on steps to achieve your future goals.
Hypnosis is simply a state of focused attention. In this relaxed state, your mind is more responsive to suggestion. In a therapeutic setting, the suggestions are designed to be beneficial and help you to change unwanted thought patterns. Relaxation is the strongest and most powerful treatment for 'symptoms' created by stress. When we're relaxed, our amygdala that operates our flight or fight response is able to come off high alert. Taking the time to slow down and relax, restores our capacity for objectivity and long- term planning and provides better problem-solving abilities.
Many people believe that hypnotherapy is something that is "done" to them, that they explain their issue to the therapist who then simply hypnotises their problems away, as if by magic.
Solution focused hypnotherapy is a much more collaborative process and it is important to understand that change happens because you want it to and because you are prepared to take the necessary steps to allow it to happen.
We all have the facility to choose the way we think and what we focus on and using hypnotherapy we can find the means to make the choices that increase our happiness in a lasting way. It allows you to be an active participant in your own therapy. By working on solutions to change the way you behave and the way you think, you tend not to give up.
Learning to enjoy life reduces anxiety and stress and helps towards healthy relationships. To love and be kind to ourselves is also so important.
We all have the facility to make effective choices in our lives and to live the life we want to live. So, what are your plans for 2019 and when are you going to take those initial steps to start your journey?
Share this article with a friend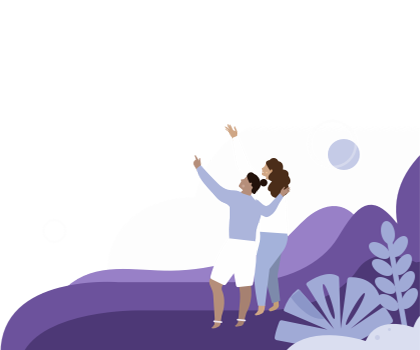 Find a hypnotherapist dealing with Solution focused hypnotherapy