Hypnobirthing
Hypnobirthing - dispelling the myths
Hypnobirthing can enhance your labouring experience, whatever path your birth ultimately takes. Whilst hypnobirthing may be able to increase your chances of having a quick, straight forward pain-free vaginal birth, a positive experience will not always mean an easy one.

Even if a woman was opting for an elective c-section, I believe that HypnoBirthing should still be at the top of her list in helping both her and partner prepare for parenthood.
What is hypnobirthing really all about, and how can it help?
1. Bonding - hypnobirthing enables couples to bond with each other and helps remind them that having a baby is very much a team effort! By learning new skills and techniques to relax and practising them together, both on the course and at home, mum and partner can feel connected to each other and their baby.

2. Being present and listening - learning to slow down both physically and emotionally so you can tune in with your body and your baby is a very important part of hypnobirthing. Modern-day childbirth has taken away your ability to trust your birthing body and tune in with your baby.

HypnoBirthing helps you to access this inner resource again by learning self-hypnosis. It is one of the most valuable tools you can have, particularly during labour. Being able to tune out the hustle and bustle that may be going on around you either at home or on a labour ward can be essential in keeping you focused on birthing your baby.



3. Releasing the fear and anxiety - horror stories surrounding pregnancy and childbirth are everywhere! Fear, stress and anxiety can cause the release of stress hormones called catecholamines, and these trigger the 'fight or flight' response. When we are in this stressful heightened state of awareness it can inhibit our body's ability to give birth, breastfeed and can even have an impact in parenthood, increasing your chances of post-natal depression (post-natal depression can affect both mum and partner).

Hypnobirthing uses hypnotherapy techniques to release fear and gives you the skills to manage stress and cope with anxiety. Both mum and partner can benefit from this, helping to make the pregnancy and birth a more positive one.

And it doesn't stop there. Everything that is taught in a hypnobirthing class can be taken with you into other areas of your life. Learning self-hypnosis, connecting and talking with your partner and knowing how to cope with stress and anxiety, are essential skills to help you both with what comes after having your baby: parenthood.


Share this article with a friend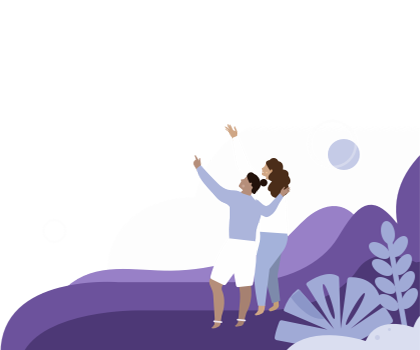 Find a hypnotherapist dealing with Hypnobirthing