Quit smoking
How to quit smoking for good
This year, as part of its National No Smoking day campaign, the NHS is asking you to commit to quit and be a #CovidQuitter. If only it were so easy, I hear you say! The great news is hypnotherapy can help you.
What hypnosis is and how it helps
As a hypnotherapist, can I help you to quit smoking by reprogramming your mind? Yes and no! I can help you to quit smoking with techniques that I have been using successfully for around 13 years to help you reprogramme your own mind.
Hypnosis is a state of intense focus and brain training that enables you to be in control of your own thoughts and processes in a powerful way. When you enter the state of hypnosis, you will find yourself open to suggestion, new ideas and different ways of thinking. When you experience hypnosis, you will learn that it is not a different state of mind, rather a focused, heightened state of extreme concentration.
Benefits of quitting smoking
There are so many positive reasons to quit smoking now and the benefits you will derive from doing so huge:
If you quit smoking today, by tomorrow, the carbon monoxide levels in your blood will be back to normal.
As a smoker, you have a 70% higher chance of experiencing a heart attack. If you quit smoking today your risk of heart attack will fall before tomorrow.
If you quit smoking today, by the end of the week your body will have removed all nicotine from itself.
If you quit smoking today, your blood vessels will begin to repair themselves before the end of the month.
When you quit smoking today, any coughing or shortness of breath will decrease before summer begins.
If you quit smoking today, by the end of the year your lungs will start to repair themselves.
If you quit smoking today, by this time next year your excess risk of heart disease will be half.
By 2026, if you quit smoking today, your risk of developing throat, mouth, bladder and oesophagus cancers reduces by half as does cervical cancer for women. And your risk of stroke is like that of a non-smoker.
If you quit smoking today, by 2031 you halve your risk of dying from cancer compared to a smoker.
Incredibly, if you quit smoking today by 2036, your risk of heart disease will be the same as if you had never smoked.
You are three times more likely to quit smoking with the right support, doing it alone is harder and unnecessary. You can book your hypnotherapy sessions now, either online or face-to-face.
---
What happens in a quit smoking hypnotherapy session?
If you choose to quit smoking with me, you will have two sessions one week apart. There will be time allocated to explore your habit. We'll take a little look at tobacco and the tobacco industry, the reasons you feel a need to reach for a cigarette at the times you do and the reasons you smoke. In the first session, we will formulate a plan for the week ahead, designed to help you change habitual patterns.
By the time you arrive for your second session, you will have dramatically decreased the amount you smoke and your desire to reach for a cigarette will change. I will guide you into a state of hypnosis and together we will challenge your brain and the way you think. We will use the power of your mind to stop the habit for good, so you finish the session as a non-smoker.
On my personal website, you can find a quick fix - a quit smoking for life session. This is a quit smoking online hypnotherapy session set out in the same way as a face-to-face session but pre-recorded for you to complete at your leisure and use in your own home. You have nothing to lose and lots to win by quitting smoking today!
Share this article with a friend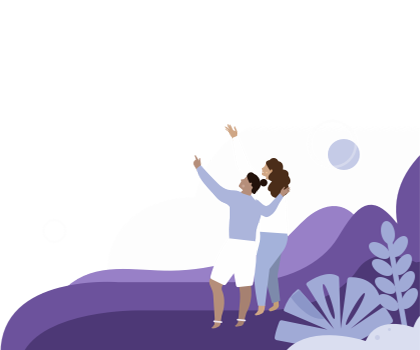 Find a hypnotherapist dealing with Quit smoking