Weight loss
How to lose weight whilst on holiday
Hurray, it's the holiday season! For many of us, we have our holidays planned and it's a lovely time for us to relax, explore and just get time away from the day-to-day humdrum.
There seems to be a widely held belief that we will naturally put on weight when we go away. This could be a good assumption, seeing as we tend to eat out a lot more and we all know restaurant food is full of fat, sugar, and salt - the weight loss enemy.
We tend to eat more ice cream as they are widely available. It's hard to sit on a beach and go past the shop or ice cream cart and not have a sugary snack like freshly cooked warm doughnuts, or a burger from the van with its delicious food smells wafting in front of us. Of course, there are many social dinners, and a holiday is not a holiday without alcohol, right?
That being said, it's possible that we could lose weight whilst we're on holiday. We also tend to be more active on holiday with more walking and/or swimming. We could also use the time to do some personal development, to help get our mindsets set to help us in losing weight.
Here are some practical tips and mindset tips for helping you to lose weight whilst on holiday:
1. Drink lots of water
Not only do we get more dehydrated whilst sitting in the sun, but alcohol is also going to dehydrate us more. When we drink alcohol, the sugar content is going to make our blood sugar rise and then fall, dramatically making us hungrier. Being dehydrated also makes us hungrier as our bodies crave nutrition in some form.
If you want to drink, set a rule with yourself to only drink after a certain time, or only in a certain place, like a bar for instance. Then you are keeping as healthy as you can whilst still enjoying a drink.
2. Be as active as you can
Make the most of moving. Walk where you can so you can enjoy the sights. Swim as much as you can to get your body moving. A lot of hotels tend to put on exercise classes, it's a good excuse to do one for free and possibly try something different.
3. Make your lunch
If possible, try to make your own food instead of buying it out every time. There may be supermarkets nearby where you can buy a few sandwich bits and some fruit. This is better than relying on beachside cafés, which may not have the healthiest food.
4. Listen and chill out
Laying by the pool is a great time to listen to some hypnotherapy recordings. You can find many on social media and YouTube. Insight Timer and Calm are also good mediation apps to listen to recordings.
It's not just about listening to someone telling you not to eat - it's much more than that. It's listening to a guided relaxation where it's empowering you and helping you to feel more confident. It's helping you to feel more positive about yourself so making better food choices becomes easier.
5. Evaluate
Now is also a good time to take stock of your life, without the distractions of work and other day-to-day goings on. The time gives us an opportunity to reflect on what is working for us and what isn't.
It's also a time when we may feel that being on holiday has got us thinking that we do want to be healthier, we want to be fitter and be in better shape. Perhaps you vow to yourself that when you get back you will do something about it.
---
How can hypnotherapy help you to lose weight?
Hypnotherapy can get you started on that weight loss journey. By listening to different recordings, our bodies start to get used to being relaxed. Our minds learn to relax. When we are more relaxed within ourselves, we can start to let go of unwanted habits and start to make better choices for ourselves.
A qualified hypnotherapist will be able to help you clarify what your goals are and what habits you need to change to help you get there. They will also give you the confidence and skills to help you make the positive changes you want to for yourself.
Hypnotherapy really is a life-changing tool. Another positive is you can listen to recordings anytime. When we feel good about ourselves, changes are easy to make and long-lasting.
Share this article with a friend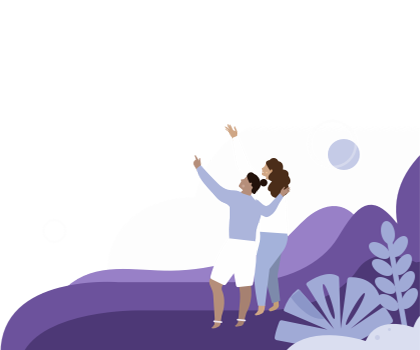 Find a hypnotherapist dealing with Weight loss