How to find hypnotherapy near you
I remember many years ago moving to a new area. I wanted to visit a zoo, but how on earth do you find out about a local zoo when you don't know any locals and websites barely exist? I still have no idea, as I ended up driving over three hours to my previous local zoo. Whenever I use motorway services and see the 'local days out' leaflet I think back to this. It was the obvious answer – but something that didn't come to mind!
What about the Yellow Pages? Most used for reaching up high I believe! These days, the Yellow Pages is so pancake-thin that it would not help anybody. Around the same time as the zoo situation, I considered putting an advert in the Yellow Pages for my hypnotherapy work. If I remember correctly, I believe I chose the very progressive, revolutionary website option instead! The Yellow Pages was, however, the best place to find hypnotherapy near you at the time.
Finding a hypnotherapist
Today, it's not always necessary to find hypnotherapy near you. Online meeting platforms such as Zoom, or Teams have increased in popularity since the CV-19 pandemic began in early 2020. Many people feel comfortable using video chat and some people feel more comfortable meeting this way than face-to-face. Research shows that some therapy delivered electronically is more efficacious than face-to-face, so if you feel comfortable meeting this way, you have the option to pick any therapist regardless of where in the world they work.
Learn more about online hypnotherapy and how it works.
However, I meet people daily that prefer to meet face-to-face. If this is you and you want to avoid a long commute, you will, of course, need to seek out a hypnotherapist close by.
Word of mouth
While you need to find a hypnotherapist that aligns with you, a good place to start is to ask other people for recommendations. Ideally from people that previously sought help for the same problem. If you feel uncomfortable putting yourself out there in this way, see if you can search for other people that asked the same question.
Hypnotherapy is not a regulated profession, which means that anyone can work as a hypnotherapist without qualification, in addition, anyone can set up a hypnotherapy training school and association. It is, therefore, advisable to learn as much as you can about the hypnotherapist you plan to work with.
There is great scope for self-learning today, so lack of qualification is not always bad. In addition, some qualifications look the part but do not cover everything they should. For this reason, when you find a hypnotherapist through recommendation you know that they have helped others.
Browse Hypnotherapy Directory
Step two is to use platforms such as Hypnotherapy Directory. Here you can search their database of hypnotherapists, filtering results by inputting the reason why you're seeking help under the drop-down box 'What's worrying you' and other options.
When you find someone via Hypnotherapy Directory, you know that they meet the requirements for listing. While not always foolproof, Hypnotherapy Directory does verify that all individual hypnotherapists hold a relevant qualification, insurance cover; or have proof of membership with a professional body.
Online search
Not all hypnotherapists list themselves on directories, so the alternative is an online search. A simple search for 'hypnotherapy near me' should bring up a list of hypnotherapists that work near you.
If you still struggle to find someone like this, I recommend you reach out to any hypnotherapist you find, (after you have checked their credentials) and ask them if they can recommend a hypnotherapist near you - or help you find someone.
---
References
Luo, C., Sanger, N., Singhal, N., Pattrick, K., Shams, I., Shahid, H., Hoang, P., Schmidt, J., Lee, J., Haber, S. and Puckering, M., 2020. A comparison of electronically-delivered and face to face cognitive behavioural therapies in depressive disorders: A systematic review and meta-analysis. EClinicalMedicine, 24, p.100442.
Share this article with a friend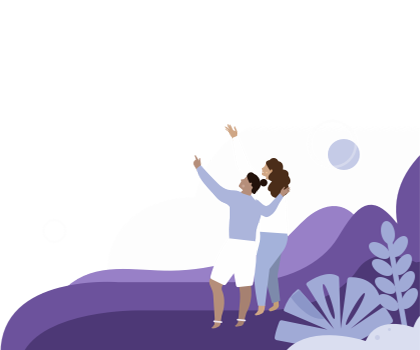 Find the right hypnotherapist for you