Solution-focused hypnotherapy
How to achieve your goals and stay motivated
Did you start this year with resolutions and good intentions? With all the usual routines of work and home life taking over again, many people find it difficult to stay motivated and keep on track. It can leave you feeling a bit frustrated which can affect your self-esteem.
4 solution-focused steps for motivation
So now might be a good time to start again; here are four solution-focused steps that that will help keep you focused and more motivated to keep going.
1. Practice positivity
Before setting any new goals, take a moment to reflect on things which you already appreciate in your life - what are you grateful for? Think about what is already going well for you and make a shortlist of five things.
When you recall positive memories, the good things in your life, and you feel grateful, you have to think from the left prefrontal cortex of your brain - the positive part. It means you'll begin your plan in a positive state of mind.
2. Focus on your future happiness
Goals that make you happy will be meaningful. Choose ones that reflect your true aspirations and you'll feel more motivated to achieve them. Think about the areas of your life that you want to improve; it might be your health, well-being, career, relationships and so on. Think about what inspires you.
If the real reason you want to lose weight is that you want to have more energy to play with the children, keep this benefit in mind and remind yourself of it often. Ask yourself:
How will you feel when you have achieved your goals?
What will you be doing differently as a result?
What will your family and friends notice about you?
Importantly, will these changes bring you happiness?
3. Take small steps towards your goals
Keep things simple - many of us set too many goals, so be realistic. Start by writing down a maximum of three or four things you want to have achieved by this time next year.
Break each goal down into small steps - ask yourself what small steps can you take towards this goal? It might be a simple change, but it should be something which helps you move closer towards that goal - make it specific. Take a moment to think about this and visualise yourself actually doing it, really live it in your mind. Then ask yourself, when will you be taking this action?
When you've completed your first step, take a moment to reflect on how good it felt and plan the next step towards your goal. As you practice this process, you'll feel more motivated and more positive about your progress as you take each step towards that goal.
4. Be kind to yourself
As you move towards your goals, be kind to yourself and focus on what you have achieved rather than what you haven't. It takes time to achieve important goals, especially changes in behaviours and habits, so be patient and keep taking small steps forward reflecting on what you have done so far.
Solution-focused hypnotherapy helps by identifying your underlying reasons for wanting to achieve your goal. Your subconscious mind understands your true potential, and positive thinking combined with hypnotherapy is a great way to tap into this potential.
Share this article with a friend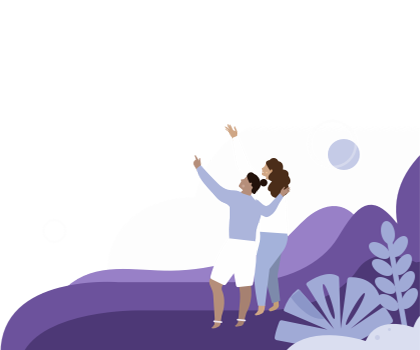 Find a hypnotherapist dealing with Solution-focused hypnotherapy