Anxiety
How hypnotherapy can help anxiety and over-thinking
Many of us get a little anxious sometimes and this is perfectly natural in certain situations. Sometimes, however, anxious thinking can become habitual, and people can find themselves in a state of constant stress and overwhelm.

Long-term anxiety and stress are not only unpleasant for the person experiencing it, but it's also bad for their health too. Fretting, worrying and over-thinking can impact on an individual's social life, sex life and sleep, as well as their ability to think clearly and make decisions.
For some, prescribed medication may be a short-term answer, but many people don't want to take pills, preferring instead to seek help to address the problem through counselling, psychotherapy and increasingly hypnotherapy.




Therapy using hypnosis is a popular choice for those seeking help for anxiety and panic, as hypnosis is quite simply a state of deep relaxation; a state of calmness that all too often eludes those who have developed anxiety disorders. Hypnotherapy is also a 'brief therapy' which means that results can be experienced in a relatively short space of time.
People who are experiencing anxiety are likely to be over-thinking; going over and over real, imagined or exaggerated fears and this process leads to more destructive thinking. Sadly, anxious individuals rarely focus on positive thoughts or 'run movies' of happy events in their head. Positive input from others is often dismissed, diminished or discarded.
So how can hypnotherapy help combat anxiety or panic?

Well, apart from being a deeply relaxed state, hypnosis can be an effective way to change unhelpful thought patterns or negative beliefs. During hypnosis, our 'head chatter' quietens down and our unconscious (subconscious) mind is open to positive suggestion.

At the end of a relaxing session of hypnosis, clients often describe feeling lighter, clearer and able to 'think straight'. Hypnosis isn't magic, but it's a great tool for change. Many clinical hypnotherapists will also teach self-hypnosis to their clients; self-hypnosis is a great way for clients to feel they have some control of their mental state and well-being.
Share this article with a friend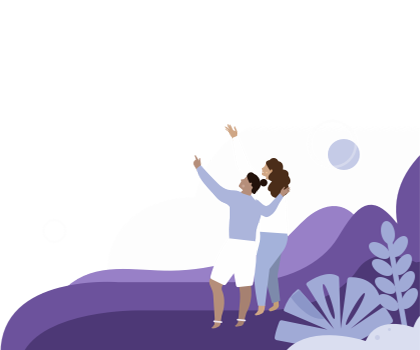 Find a hypnotherapist dealing with Anxiety