Anxiety
How hypnosis can help with anxiety around the coronavirus
As the world comes to terms with the outbreak of the COVID-19 virus many people are understandably anxious and stressed. Governments are giving conflicting advice as they try to work out the enormity of the task ahead and the logistics of making it work.
Whilst some people will take it in their stride, there will be others whose anxiety will cause them great distress. Social media and the National news programmes have added to the fear and panic with endless stories of rising death tolls, shortage of essential supplies and to basically stay away from others including loved ones.
Young mothers are panicking they won't be able to buy milk formula, nappies and medication for their babies and we are already hearing of them breaking down crying in supermarkets in despair. Those on low incomes or rely on benefits can only buy a limited amount of supplies and are finding the supermarket shelves are empty of essentials by the time they receive their income. The elderly and vulnerable are being told to remain in their homes yet there are no contingency plans in place to ensure they will receive supplies and the care they need.
There are individuals who suffer from obsessive-compulsive disorder (OCD) and they are really struggling with the constant reminders asking the public to wash their hands, sneeze into elbows etc. Their anxiety levels are on a constant high.
Over the coming months, there is the possibility that loved ones may pass away and already people are grieving at the thought of not only losing someone they love but potentially not being able to be with them at the end due to the guidance on isolation.   Others will be worried if they have loved ones in another country as countries go into lockdown and travel stopped.

There is no doubt that these are very difficult times but there are things we can do to help ourselves get through it. I would like to explain how Hypnotherapy can help with self-care of your mental health.
Hypnotherapy and self-care
Even for those individuals who appear strong and in control, the pressure over the next few months will try even the hardiest of us. Hypnosis can help recalibrate your thoughts and ground you, enabling you to cope well and with positivity for the future.  
So what is hypnotherapy like?
A hypnotherapist may begin by asking you to calm your breathing and guide you to a state of relaxation. He or she will address your subconscious mind, reminding you of times you felt calm and in control and reinforce those feelings. We cannot change the past and we cannot predict the future so it is important to remain in the present and not allow our thoughts to wander to what 'might be'. The therapist will help you to rationalise your thoughts and teach you to process any future challenges you may face calmly.
Don't be afraid to reach out to a hypnotherapist and ask for therapy. Check out their website for reviews and their qualifications. Many offer an online service too so if you are self-isolating this is a safe and effective method of getting the support you need now.
"Self-care is giving the world the best of you, instead of what's left of you.  - Katie Reed
Share this article with a friend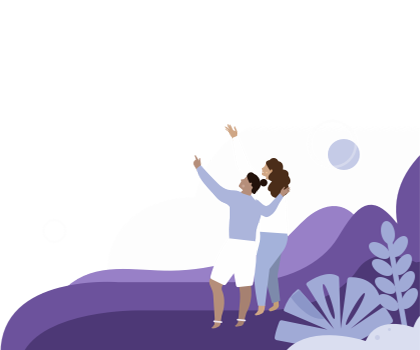 Find a hypnotherapist dealing with Anxiety