Grief, loss and bereavement
In support of Dying Matters Week (8th-14th May) this article is for those who are going through any loss, grief or bereavement.

Grief and loss come in many forms, whether that is the death of a loved one, terminal illness, the loss of a job position or income, children leaving home (also known as empty nest syndrome), life changes and upheavals such as divorce, moving home or retirement, pets dying or running away, or any other type of loss.  Grief and Bereavement is a different experience for everyone, and no two people will go through the process of grieving in quite the same way.
There are usually around five stages of grief, the first being denial/numbness: Some may feel a kind of numbness, and this should not be confused with not caring, but is in fact a normal part of the grieving process. It is the way our subconscious mind protects us from the intensity of the loss. So although it may come across as denial it can be a useful tool in helping us to deal with the important actions that need to be carried out such as planning and notifying others etc. helping us to slowly acknowledge the disbelief and impact of the loss.
Sometimes there is another stage of grief and this is known as the bargaining stage. This usually hits somewhere between the first stage of denial/numbness and the next stage of anger. Like all of the other stages it isn't black and white and can vary from person to person. In this stage tormented thoughts and memories can continually run through the mind, causing guilt and feelings of helplessness. Eventually, the mind settles and returns to the conclusion that the loss is real and we cannot change what has happened.
Anger is the next and most common stage of grief. This usually happens when we feel we are powerless to do anything and the anger stems from fear, feelings of abandonment, loss and even rage at a higher power or life in general.
After the anger, depression is another common phase of loss and it is during this stage that we can feel lonely, full of self-pity, isolated, lost, empty, have trouble with insomnia and lack of appetite. Also feelings of anxiousness or apathy are common.
Usually, the last stage is when we move into acceptance – this isn't to say we ever let go or forget, but little by little we begin to learn how to live again and put the loss into perspective.
Talking about grief and loss is no longer the taboo subject it once was and thanks to brave people like Rio Ferdinand who shared his grief and spoke so openly about the loss and subsequent process he and his children went through, we can now, more than ever before help each other to mourn our losses and move forward with our lives. (Rio Ferdinand: Being Mum and Dad BBC One)
Not only is talking to friends and loved ones an important part of grieving but finding support groups, online information and utilising therapies such as hypnotherapy, counselling and BWRT (Brain Working Recursive Therapy) are also valuable tools in the healing process.
Share this article with a friend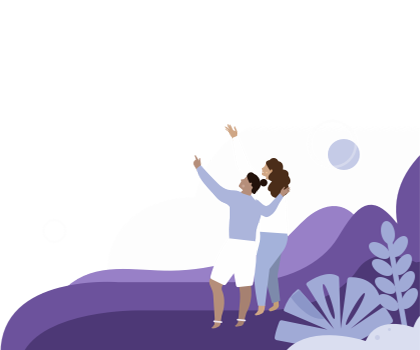 Find the right hypnotherapist for you