Ending anxiety with hypnotherapy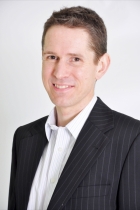 Many of us feel some anxiety from time to time – perhaps when you have a big occasion coming up, a presentation you need to make, or an exam or test.
However, for many people their anxiety is far more all-encompassing and affects their life every day.
If you suffer with anxiety then you may find yourself feeling tense, worried and on edge throughout your day. It may ease at certain points, yet you know it is still lurking and waiting to strike.
You will experience symptoms such as feeling tense, restless and on edge. You may shake, feel hot, have stomach problems and feel like your mind is in a fog or racing. Your chest may feel constricted, your breathing laboured, and you may have problems concentrating.
Because these feelings are so uncomfortable and exhausting, you may start avoiding doing things you used to enjoy. For some, the only time they feel any better is when they are at home and can close the door on the world outside.
The more you experience the feelings and thoughts of your anxiety, the more you may even worry about when you will endure them again - creating a cycle of worry about the anxiety itself. With anxiety running things, you probably just yearn for a return of the calmness, the sense of peace and happiness that you used to enjoy so freely.
Hypnotherapy for anxiety can help you rediscover that sense of calmness and control. Your hypnotherapist will help you understand more about how anxiety works and anything that may be contributing to how you currently feel. You will learn to end that cycle of worry so you can relax again, feel more positive and take charge of how you think.
You will soon find that all those old anxious feelings and thoughts become something you can leave behind you as you move forward into a more positive future.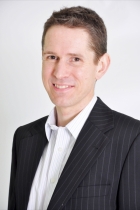 Award winning hypnotherapist in Ely & Newmarket - helping you to start feeling better quickly and effectively...
Take that first step with a FREE initial consultation - come and meet me, ask questions and get all the information you need before deciding to go ahead.
You can read hundreds of reviews and testimonials from others wh have worked with me by visiting this website page:… Read more
Located in Ely and Newmarket.
To book an appointment, please get in contact: