Eating problems
Eating disorders
Anorexia is an emotional problem when an individual has a fear of gaining weight, has a constant negative dialogue that they are fat, and has a distorted perception of their body image. This is the case even if the sufferer is underweight, as they still see themselves as fat, and that intense fear clouds their thoughts, judgements, and beliefs.
What is anorexia?
The sufferer lives in a state of denial about their low body weight, and to keep them from the fear of gaining any weight, they may purge themselves after an episode of out of control binge eating. The misuse of laxatives may also be used to reduce any weight being gained. 
The sufferer can become very secretive and clever at hiding the true negative intensity of their actions, and this all comes down to strict control over all areas of their life. The fear of gaining weight can be so intense that it completely controls them. They become consumed with negative thoughts and a constant stream of calculating the food they consume (e.g. portion control, calorie intake, a constant internal dialogue adding and subtracting calories, etc).
The female sufferer with anorexia can also experience unsettled monthly period cycles, and this can be for at least three consecutive months.
Selective eating
Fussy or picky eating can affect your health and well-being. It can stop you from being able to comfortably socialise away from your home and can cause you stress. 
Adults, as well as children, can have this control issue. With help from a therapist, you can begin to take back control and stop food from controlling you, working with positive suggestions that will help you to try and eat new foods. You can begin to learn something new, try new things, and notice how each day gets easier and the urge to try something new gets stronger. 
Lack of interest, avoidance, smell, taste, texture, aversive consequences and gagging-causing vomiting are all very common fears. Each day you will feel more positive, and you may not like every food you try, but it's the control you have to make that decision and help to loosen things up, freeing yourself from your fear. You are in control of the food you eat.
Comfort eating
When the sufferer is experiencing weak and low points emotionally, comfort eating can help the individual to, for the duration of the episode, feel better, and relieve feelings of isolation, stress, and sadness. This can then result in negative thoughts about themselves again, and feelings of self-disgust and low self-worth. This can then continue to have a negative impact on the individual's life - a never-ending cycle of personal health destruction.
How I can help
I help my clients to understand human needs, self-actualisation, self-esteem, friendships, and personal safety. My clients learn about the positive influences, and what is acceptable behaviour towards themselves. I help my clients to understand what respect means to self, and how to treat themselves kindly.
Share this article with a friend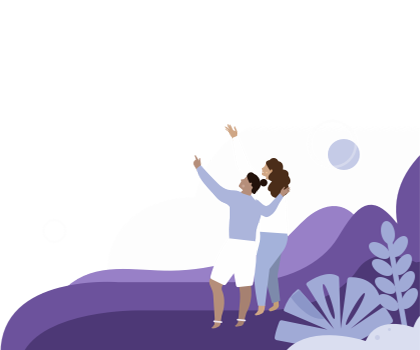 Find a hypnotherapist dealing with Eating problems