Anger management
Dealing with anger and frustration
During our day-to-day activities, we can experience situations and events that can cause us both anger and frustration. Our senses are constantly bombarded with new information, and at levels which have never been preceded by previous generations. It is fair to say that with the increasing amount of computer interaction (such as the World Wide Web and social media), we have more data to actively process.
All this new information added to the usual social, cultural and environmental stressors can cause us to become overwhelmed, strained and tired; this state of mind can cause us to feel angry and frustrated. In some cases anger and frustration can feel outside of our control and thus continues to build, leading eventually to further challenging behaviour and in the long-term it can cause health problems. However, if we are aware of our feelings and behaviours, we can use some simple and elegant tools to help us to cope.
Here are a few tools to deal with those negative emotions and feelings:
Take three deep breaths
Breath control is a great way of dealing with anger and frustration. Breathe in through your nose, pushing the air down deep into your diaphragm, hold for a count of three, and then release slowly through your mouth ensuring that you take longer to exhale than inhale. Remember to relax as you breathe out. This will help to calm you down and help you think more clearly. Practise this until the next time someone or something frustrates you. The more you use it the quicker and better you become at neutralising anger and frustration.
Go for a short walk
A change of scenery and also the exercise will help to calm you. This will also give you time to distance yourself from the stressor. It is interesting to note that recent research has also shown that exercise can help reduce the risk of depression.
Think from the other person's perspective
If it is another person who is frustrating you, or making you angry, then try to visualise what problems that person may be dealing with that has caused them to frustrate you. This can help with allowing the frustration to pass.
Know why you are angry
Try to be aware of the types of situations that trigger your anger. Anger can be a way of dealing with deep fears and worries. Pay attention to any patterns that develop. This can help in controlling the negative feelings.
Be assertive rather than aggressive when expressing your anger
Remember that you can deal with concerns in a constructive way. Show a professional nature when discussing anger with friends or with the person who has made you angry and frustrated.
Use visualisation to remove yourself from your anger or frustration
Visualise yourself in a "happy place," whatever that may be for you. I like to imagine a day at the beach, relaxing near the sea, listening to the waves roll in and out. This helps the feelings to 'ebb and flow'.
Brainstorm solutions to the problem
If there is a situation that is constantly frustrating and angering you, try to think of it from a professional and constructive perspective. Brainstorming can help to show new directions and methods to dealing with your anger and frustration.
A final note
We can all experience anger and frustration, but if we become aware of what makes us angry or frustrated we can use these simple tools to alter our state of mind and allow the negative thoughts to pass, thus giving us time to focus on positive feelings and behaviours. Anger and frustration are behaviours that can be challenged and changed. By understanding what is triggering the anger and frustration you can alter the thought processes to positive feelings and behaviours helping you maintain a more positive direction. Researchers are finding more evidence pointing to the many benefits of positive thinking. Recent research also suggests that not only are positive thinkers healthier and less stressed, they also have greater overall well-being.
Please remember that hypnotherapy can be useful for helping you to overcome anger issues. 
Share this article with a friend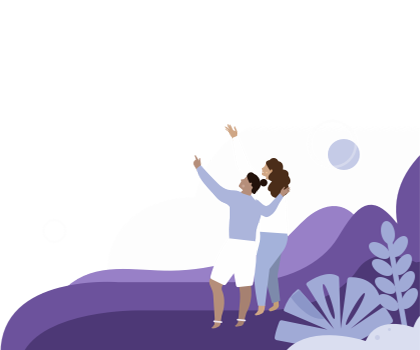 Find a hypnotherapist dealing with Anger management