Confidence
Creating confidence in our lives
Everything we think, feel and do comes from a place of either security or insecurity. Everything we think, feel and do comes from a place of confidence or a lack of confidence. Everything we think, feel and do comes from a place of healthy, high self-esteem or low self-esteem. Everything we do comes from a place of love or fear.
The stronger and more robust our security, confidence, self-esteem and love are, the more we will be able to achieve in our lives. With improved confidence, we will become more resilient, and vice versa. With increased resilience, we will become more confident. 
We could say that there is an epidemic of low confidence and low self-esteem in society and across the entire world today. I see hundreds of clients who come to see me to accelerate confidence, boost their motivation, build their self-esteem, and enhance resilience.
Imposter syndrome is an extremely common and widespread issue for many people. Impostor syndrome refers to an internal experience of believing that you are not as competent as others perceive you to be. In other words, you genuinely believe that you are a fraud, a fake, soon to be 'found out'. This may be in your career, your community, or in fact any area of both your personal and professional life.
Imposter syndrome is a psychological pattern in which an individual doubts their skills, talents, or accomplishments. The term impostor phenomenon was introduced in an article published in 1978, entitled "The Impostor Phenomenon in High Achieving Women: Dynamics and Therapeutic Intervention" by Pauline R. Clance and Suzanne A. Imes.
However, impostor syndrome is something that affects both men and women alike.
A recent article in the Harvard Business Review ('Stop Telling Women They Have Imposter Syndrome' by Ruchika Tulshyan and Jodi-Ann Burey
February 11, 2021) cited that imposter syndrome is especially prevalent in biased, toxic cultures that value individualism and overwork, and that it affects professionals whose identities have been marginalised and discriminated against.
I have worked with many high-profile and VIP clients who work in demanding roles, in public office, or so-called 'celebrities' of TV, music and film who fear eventually being 'found out' that they are not up to the job, not qualified/experienced/entitled enough to have the work/job/career/experiences that they have.
I recently worked with an American client who was highly respected and regarded in their field. Yet, they themselves felt like a complete and utter fraud and was terrified that one day soon the 'truth' would be uncovered...
In fact, the real truth was that they were more than capable and competent for their position. They should actually have been so proud of themselves and their achievements. But instead, they lived in fear. 
Thankfully, they flew over to see me a couple of times in London. We worked together in my clinic in Harley Street. And now they no longer suffer from imposter syndrome. Now they are strong, resilient, confident, and with an unwavering self-belief.
What can you do to accelerate, build, boost, and create?
1. Read a good self-help book, maybe even mine! Available now in hardback, paperback and Kindle: Source Your Inner Jet-Pack! Rapid Transformations for Life's Jetsetters: A Clinical Hypnotherapist's Guide to Surviving the Global Pandemic.
2. Try out self-hypnosis for yourself at home (my book can help you with this).
3. Seek the help of a well qualified and experienced therapist/hypnotherapist.
Conclusion: imposter syndrome is a real problem. It exists. And it affects millions of people around the world. But imposter syndrome can be eradicated and resolved. You can build your confidence, motivation, self-esteem, and resilience. Help is available.
I look forward to helping you very soon too.
Share this article with a friend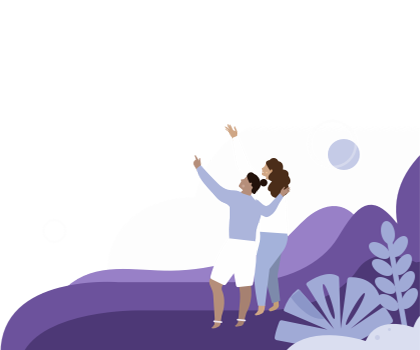 Find a hypnotherapist dealing with Confidence