Could clinical hypnotherapy be of benefit to you?
What has brought you to this page on clinical hypnotherapy? Are you curious about clinical hypnotherapy and want to find out more about this treatment? Do you wonder if it can make you start clucking like a chicken? Can you 'slip back' into hypnotherapy? The answer is a resounding NO.
Would you like to go abroad for a holiday with your family or friends but a fear of flying is preventing it happening? Can clinical hypnotherapy help you? Yes it very often can. During a considerate discussion with you, a therapist will work out when your problem first began and discuss several ways of dealing with it. One way of dealing with the fear is under the 'protecting cloak of hypnotherapy' so you experience no upset or distress. You are returned to the moment when the fear became impregnated into your brain and then the fear is removed.
It's not just the worry of flying that may be helped in this way. Phobias of spiders, driving in new places or on motorways, water or heights etc plus many other issues can often be overcome this way. The majority of fears and phobias stem from a past event. It's not always obvious even to the client, hence the need for a consultation. It doesn't matter how obscure the problem may seem, if it interferes in your life in any way, it's worth speaking to your local clinical hypnotherapist.
Maybe the issue is not a phobia, maybe it's a feeling of anxiety, sheer panic or 'losing control', a fear of something but you don't know what of. Your heart beats too fast, you start to sweat, you can't think straight. You can feel guilty about feeling like this - after all you have a wonderful life and a great family. What right do you have to feel stressed or anxious?

This problem has no rules or regulations; stress, panic attacks and anxiety can overcome anyone anywhere without warning. Is there any help out there? Yes, clinical hypnotherapy can often help with this situation. The start of the problem could be quite minor, but it grows like a monster within you. It's important to talk openly with your chosen clinical hypnotherapist, as they'll probably have had a lot of experience with this issue and can help you to get things in prospective. During your treatment your therapist will encourage you to relax deeply, a wonderful feeling of deep relaxation where you can hear every word he/she says to you. During this time of relaxation he/she will speak to your subconscious putting the initial concern in real prospective and encourage it to keep all problems in prospective and deal with them calmly so reducing unnecessary stress/anxiety. If this is your problem it is certainly worth contacting a clinical hypnotherapist.
Whatever the issue you or a friend may have albeit sleep issues, confidence, anxiety etc it is worth locating a clinical hypnotherapist you like and speaking with them. After all - what do you have to lose? Nothing except your problem.
Share this article with a friend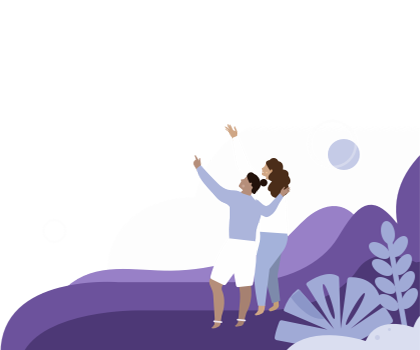 Find the right hypnotherapist for you