Anxiety
Coronavirus and online therapy
With the outbreak of the Coronavirus, there has been a huge surge in people feeling extremely anxious about their health and the health of their loved ones. We have seen shortages in our supermarkets as shoppers go on panic-buying sprees and leaders throughout the world are taking precautionary measures to try to reduce the impact of the virus on their populations.
 
One of the measures that may be put in place is self-isolation to ensure the virus is contained – and this means taking no chances, so that even if you come down with a cold, it needs to be treated with the same safeguarding measures, just in case. This level of isolation can increase feelings of fear, anxiety and solitude – none of which are good for our general mental health.
If you are experiencing health anxiety or feelings of dread and terror over the Coronavirus pandemic, perhaps some online hypnotherapy sessions may help you.  When you work online with your clinical hypnotherapist you receive the same level of care and commitment as you would in a face-to-face session, with the added security and comfort of being in your own environment. This means that you can get the help you need without any risk to your health or the health of your therapist. 
 
It's important to realise that when we are feeling anxious we activate the primitive, emotional part of the brain – this is an intensely alert state where stress hormones flood the body and we enter 'survival' mode. Staying in this mode for too long is very stressful for the body and can result in panic attacks and chronic anxiety or depression. 
Your hypnotherapist can help you to feel calm and relaxed, so that you feel more able to cope with the current situation. They may also give you suggestions to improve your immune system and feel more capable and confident. It's worth understanding that, although we can't change events, what we can do is to change our reaction to events and that is what can make the difference.
 
Research shows that positive thinking has a very beneficial effect on the body and can even help us to live longer, so keeping our thoughts calm and positive is extremely useful to us.  Also, because the brain cannot tell the difference between what we imagine and what is actually real, if we are imagining the worst possible outcomes, then our bodies are responding to this negative thinking and keeping us highly stressed.
 
Some of the other benefits of online therapy include:
There are no travel expenses.
You can have therapy wearing your pyjamas if you need to.
It takes very little organisation.
You can choose times and dates which fit easier with your schedule.
No need to plan journeys or extra travelling time.
No childcare plans to manage.
You can experience therapy even if you are travelling away from home.
Therapy is easy even if you live in a remote place.
Online therapy is easy to set up and can be accessible for anybody with an internet connection.  Your hypnotherapist should be able to give you instructions if you are unsure how to proceed and may even offer a test run prior to the session, just so that you know your speakers and camera will work on the day.
Share this article with a friend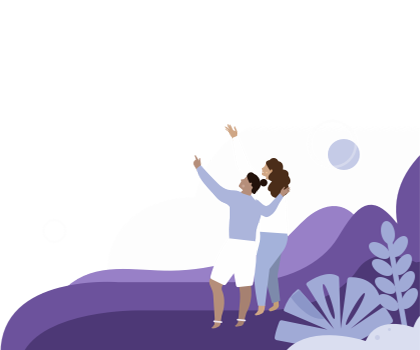 Find a hypnotherapist dealing with Anxiety