Stress
Christmas is like Marmite - you love it or hate it!
Christmas is like Marmite – you love it or hate it. That time of year is fast approaching, like a high-speed train coming down the tunnel.  Some of us feel excited at the prospect (and I'm not only talking about kids), whereas others feel a sense of dread and wish they could avoid or even cancel Christmas. 
We are told that Christmas is a time of peace and goodwill to all men.  Sadly, this is often not the case, with statistics showing that stress levels are hugely elevated and relationship breakdowns peak during the festive season.
Why is Christmas stressful?
What we think and how we feel in any situation in life is based on our childhood experience and conditioning.  Let's say you had a very happy childhood, with a loving family, and Christmas was a time for celebrating.  It wasn't necessarily lavish or extravagant, but there was a lot of fun, laughter and sharing. Most likely, as an adult, you are someone who anticipates the coming event every year with pleasure, and plans to make it an enjoyable occasion for yourself and your family.
If you remember Christmas as a time when there was a lot of shouting and fighting, then you are far less likely to feel good at this time of year, because your subconscious mind will be replaying all the thoughts and feelings that you stored away during those earlier Christmas holidays.  
If there was very little money to spend on Christmas food and gifts, you might well be someone who tries to overcompensate for your own childhood disappointment by spending huge amounts of money on your own kids.  Despite this, you may still feel an inexplicable sense of loss on Christmas Day, once the presents have been opened. This is because you are re-experiencing the same feelings that you had as a child, when you didn't get the blue bike with the green and yellow go-faster stripes, or the walking-talking-weeing baby doll you really wanted, perhaps because your parents couldn't afford to buy it for you.
Another reason for dreading it might be because someone very close to you died around that time, so you will experience the same feelings of sadness and loss whenever you think about Christmas.  Or it could be for a completely different reason which even you don't understand or know about!
How can hypnotherapy help?
As I'm not the fairy on the top of your Christmas tree, I can't just wave my magic wand and instantly make it a magical time for you.  However, using advanced hypnotherapeutic techniques, I can help you to identify and reframe the thoughts and feelings around early events in your life that have been running on constant replay, causing you to feel anxious, stressed, angry or sad throughout the year, Christmas included.  
Working together, we can clear out all the clutter in your mind cupboard so that you are no longer living in the past.  This will enable you to enjoy every moment of the present, and look forward to the future – even in the weeks leading up to Christmas!
If you're already feeling overwhelmed by the idea of Christmas (and yes, it does come sooner every year!) then please call me on 07973 346 747 or email me at mail@nikicassar.com to schedule a free 30 minute chat to discuss how I can help you to banish those uncomfortable and out-of-date feelings.
Share this article with a friend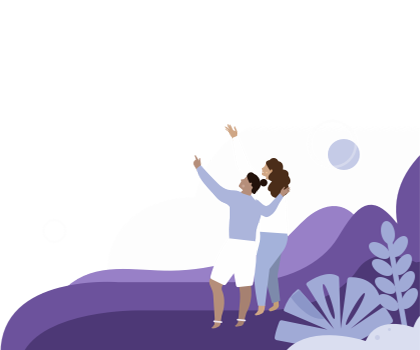 Find a hypnotherapist dealing with Stress